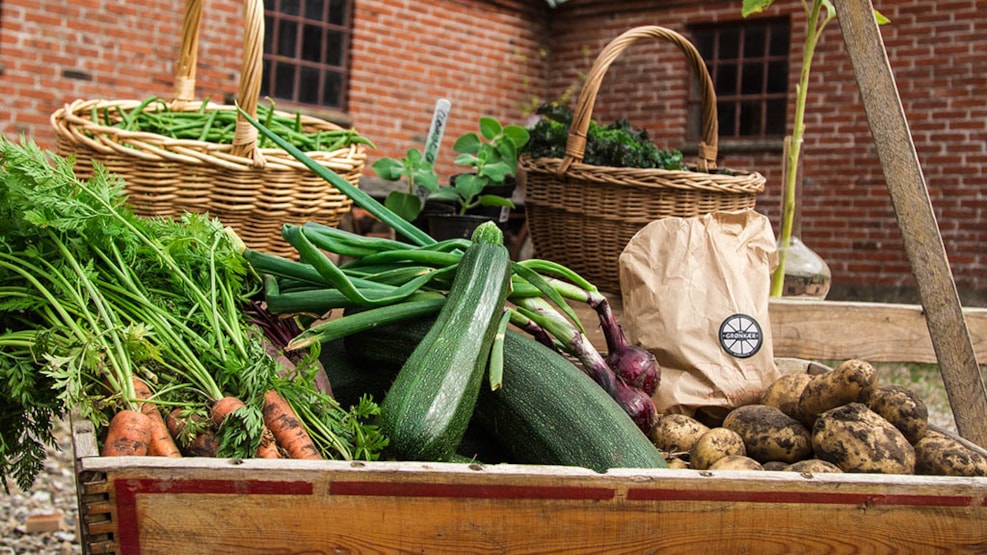 Sdr. Grønkær Farm Shop
Welcome to Sdr. Grønkær Gårdbutik by Bækmarksbro - a farm shop with a focus on organic, local and handmade goods.
On the shelves you will find besides Sdr. Grønkær's own vegetables, everything from environmentally friendly cleaning products and home-knitted dishcloths to beer, jam, juice, stone-ground flour and much more.
David runs a small carpentry workshop next door, from which he makes cutting boards, plank tables, butter knives and many other beautiful wood products - also to order.
You are always welcome to enjoy food and drink brought to the farm and greet the farm animals - we have cats, ducks, pigs and cows.

Overnight at Sdr. Grønkær
Sdr. Grønkær also offers accommodation in our Bed & Breakfast in one long ag farm.