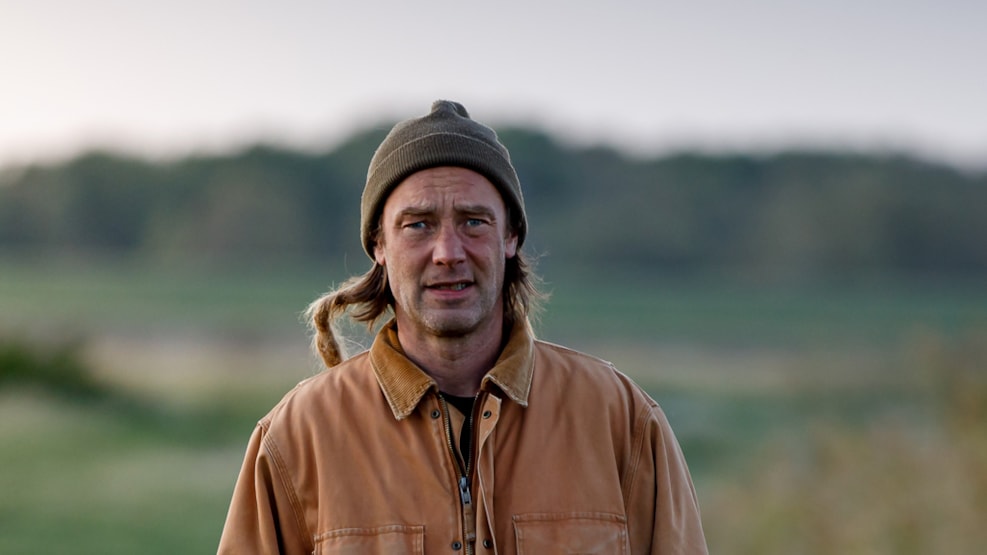 Salt Days in Thyborøn
At Easter, 1 out of 100 experiences moves once again to Thyborøn and repeats last year's great success "Salt Å Thyborønsk".
On Wednesday, April 5, we repeat last year's success "Salt å thyborønsk" and transform the old fishing hall at the harbor in Thyborøn into a salt mecca. Here, salt is the focal point of the festival and all the activities. It is not at all a coincidence that salt plays the main role these days. Salt has a great significance and a special history in Thyborøn. You can learn more about this history when you visit the salt festival these days.

On this day, Thyborøn Harbour will be transformed into a cultural mecca for food, flavors, art and activities for children and adults, all of which involve the use of salt with a focus on Thyborøn.
Among the main activities are:
Nicolaj Kirk's salty harbor kitchen
Exciting and creative activities for children
Free tours with the salt press (tractor bus)
Nature walks with Thyborøn's salted history
Ice art with a focus on salt and the local area
Music and music
Geopark West Jutland
Geopark West Jutland will convey a lot of exciting things about the salty underground, Thyborøn and what is special about their nature.
Ice Art
All day long, Iskunsten welcomes everyone into their magical ice universe, completely free of charge.
Nikolaj Kirk's salty harbor kitchen
Join us when Nikolai Kirk opens up his outdoor harbor kitchen, where he takes you on a food adventure with salt in focus. Nikolaj will take you through the entire process and you will of course have the opportunity to spoil your taste buds with the delicious tastings at the end.
Nikolaj will go on 3 times during the day with different themes within salt and fish. Among other things, he will do a children's workshop, where he invites all children to make their very own salt-baked fish with him.
Come and have a salty and exciting food experience in the open air with Nikolaj Kirk.
Children's activities
There will be a wealth of fun and exciting activities for children and childlike souls. You can try your hand at bouncy castle, surfboard ala rodeo, small children's boats and a super creative workshop, where only the imagination sets the limits.
Fish auction
If Nikolaj Kirk has inspired you to start making new delicious fish dishes at home, you can buy fresh and salted fish at 15:00 when the local fish auction moves up to the salt festival.
Concert with Marius
If you don't know Marius, then you're definitely not local. Marius is a local pride with a fantastic voice. Come along when Marius offers communal singing and "ræti" good mood.
The taste of salt
On Wednesday, April 5 and Thursday, April 6, you can buy a ticket for "The taste of salt", where you combine small taste pleasures with a nice walk around Thyborøn. The ticket gives access to a card that you can redeem for small tastings around the local business. Here they each give their take on a delicious salted taste experience ala Thyborøn.
The Salt Express
Hop aboard the Saltekspressen (tractor bus) for free, which takes you on a tour around Thyborøn's fishing community. The Saltekspressen leaves the square every half hour with the last tour starting at 16:00.
Stalls and handicrafts
At the same time as you are filled with inspiration, new knowledge and memorable experiences, you should of course visit Salt å Thyborøn's many stalls and artisans. Here you will find local actors who brand for their area and are ready for a good chat. Among the stalls you can find; Locally produced cheeses, outdoor clothing and fishing equipment, salted delicacies, wine for dinner, tupperware for storing your salt, handmade jewelry, art on cable drums and much more.
Take the train to Salt Å Thyborønsk
If you are participating in this year's Salt Å Thyborønsk, take the whole family on a trip in the VLTJ train. Midttrafik offers a Salt Å Thyborønsk family ticket, where you can take 2 adults and 4 children on the entire Lemvigbanen (Vemb-Lemvig-Thyborøn t/r) all day for DKK 99. Download Midttrafik's app to buy a family ticket for Lemvigbanen. From the front page of the app, select "Other" (at the bottom of the screen). Scroll down and find the ticket type "Lemvigbanen Familie Dagsbillet"

Come to the salty Thyborøn and enjoy Easter with your family. We promise that there is salt for all the senses.
The event is part of the campaign "1 out of 100 experiences at Easter", you can find all the great experiences at Easter here: https://www.visitnordvestkysten.dk/100oplevelser