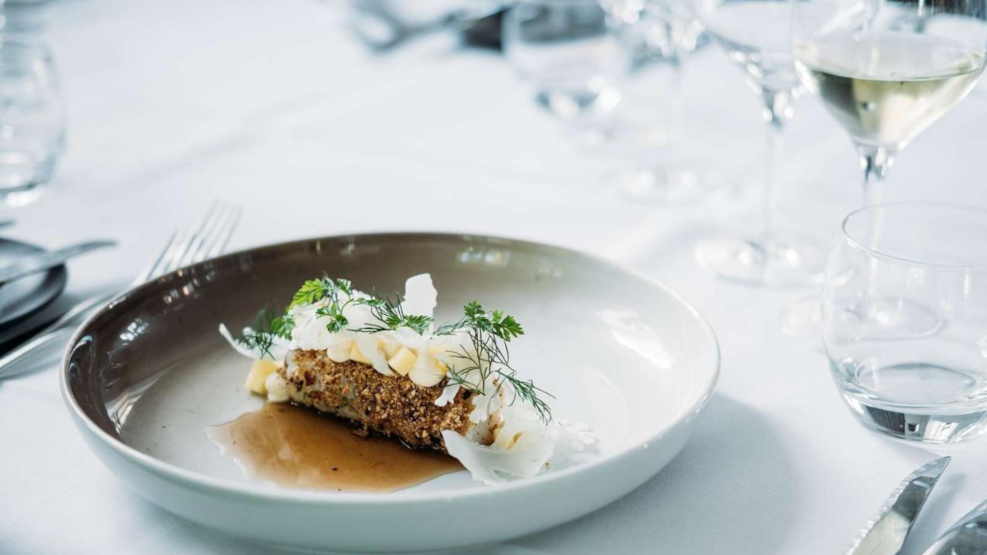 Restaurant Nørre Vosborg
A new era has begun at Nørre Vosborg, and you need no longer be called Hans Christian Andersen to participate.
The charms of Nørre Vosborg, once reserved for the mansion, their guests and the staff, are now available to anyone who wants to experience the wings of history.
The food is based on quality ingredients added to French inspiration, as well as modern and traditional Danish cuisine with food made from scratch.
The inviting restaurant is situated in one of the longest wings of the manor house. Here, you can enjoy the chef's specialties in the "Coachman's Room" or the slightly larger "Castle Room". Both rooms are furnished with tasteful classic furniture.

There is seating for approximately 90 guests, and the menu is based on modern Scandinavian cuisine. Everything is prepared from scratch, using only the finest – preferably local – meat and produce. 

À la carte 
Our diner card changes every month.