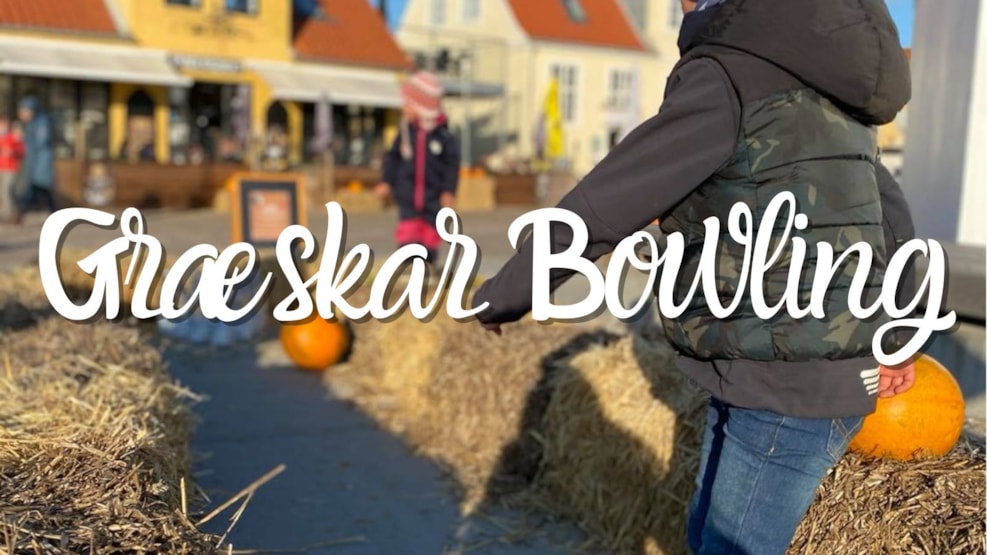 Pumpkin Bowling
Come and try a fun activity where you can try your hand at a different kind of bowling - pumpkin bowling!
During the autumn break, you can try pumpkin bowling at the square in Løkken. Take your best shot knocking over the spooky bowling pins!
In regular bowling you can probably figure out how to make a strike, but can you actually make a strike in pumpkin bowling? Take the challenge and see if you run away with victory when Løkken invites you to go pumpkin bowling during the autumn break!
Here are some tips for making a strike:
Once you've found a gourd that suits you, you're ready to take your starting position.
The eyes are focused on the sight mark.
The ending is important; this is where you hand over the pumpkin for it to knock over the cones.
Ensure calmness and balance in the final position.
The balance arm is out to the side to help maintain balance.
You should now be ready to make your first pumpkin bowling strike!
The activity is aimed for children aged 3-12, and all bowlers get a cool mask!
Location: On the corner of Sdr. Strandvej and Norgesvej, facing Pandekagehuset.
VisitNordvestkysten © 2023