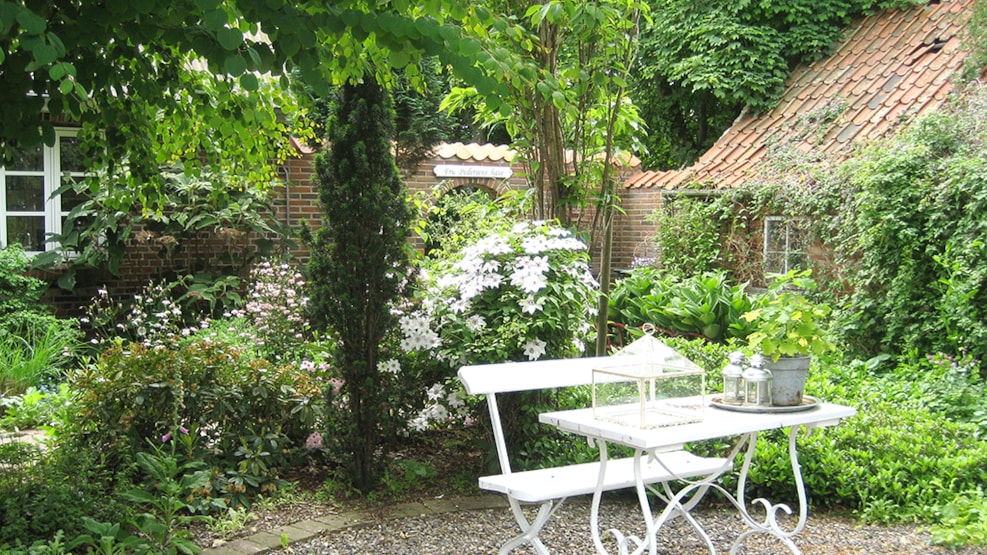 Open garden - Fru Pedersens have
Fru Pedersens Have - Mrs Pedersen's garden - is an open garden that is open every weekend from 1 May to 30 September.
Experience the beautiful English-style country garden on 2 acres of land, which exudes a romantic atmosphere, small cozy nooks, gazebos and shacks. The shed serves as private accommodation.
Anette Krogh Pedersen has a great interest in home and garden design and has her very own blog, where she likes to share her creative ideas.
The house is decorated in a romantic style with old / used furniture, things and cases, as well as something new in a nostalgic style.
The house is open to groups of a minimum of 8 people by arrangement.