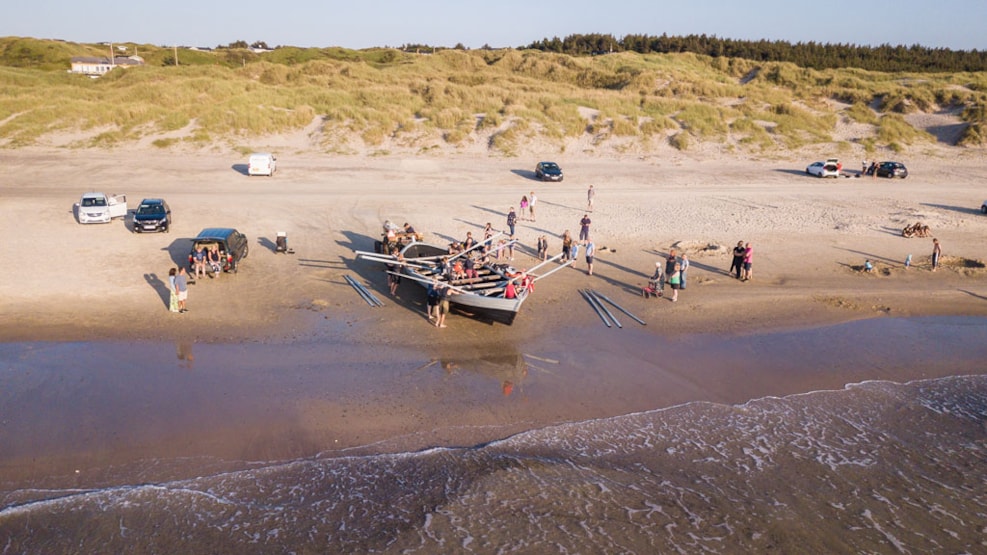 The old lifeboat at sea in Tornby
Discover the old flat boat being launched at Tornby beach. Only when the weather is good.
Experience the old lifeboat at sea
The oldest flat-bottomed boat in Denmark is launched from Tornby Strand if the weather allows it. The sailors need to train their rowing skills. The captain wants them to row on the beat, so he stands in the front of the boat, yelling the beat for everyone to hear - it is a fun and different experience. The old flat-bottomed boat is launched at 19.00 every Friday, May-August.
The sailors don't only train for fun. Every year there is a race with the other local guilds. The price is an honour.
The old flat-bottomed boat is heavy and the sea is often lively, så sometimes the sailing is cancelled, if the weather is rough.