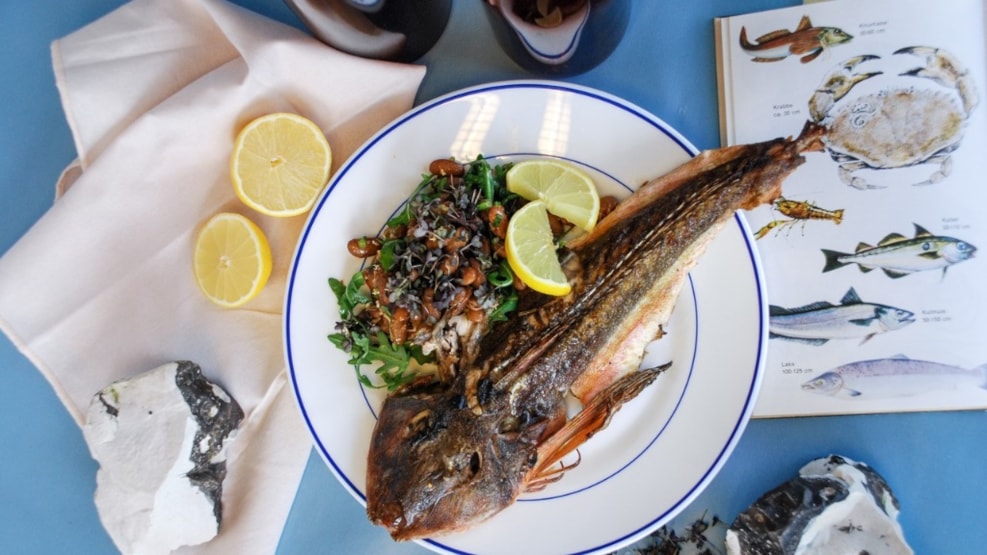 Medvind
At Medvind, we serve food that you can meet about.
Fried and grilled fish directly from the fish auction in Hanstholm served with small portions, combined with vegan and vegetarian surprises.
Farmers and fishermen decide the day's raw material deliveries to the restaurant, and it's up to the creative kitchen to conjure it into a delicious menu.

The menu at Medvind therefore changes almost daily, and even if you do not know in advance exactly what you will get, you can trust the kitchen and look forward to an exciting dining experience with local ingredients.
The Organic Food Label in silver
Medvind has the Silver Organic Dining Label, which can be obtained by eateries that can document that organic food and beverages make up 60-90 percent of the total purchases.
The organic food label is state-controlled proof that a restaurant is committed to ecology. The Organic Food Label shows how much of the food and drinks purchased at the restaurant are organic.