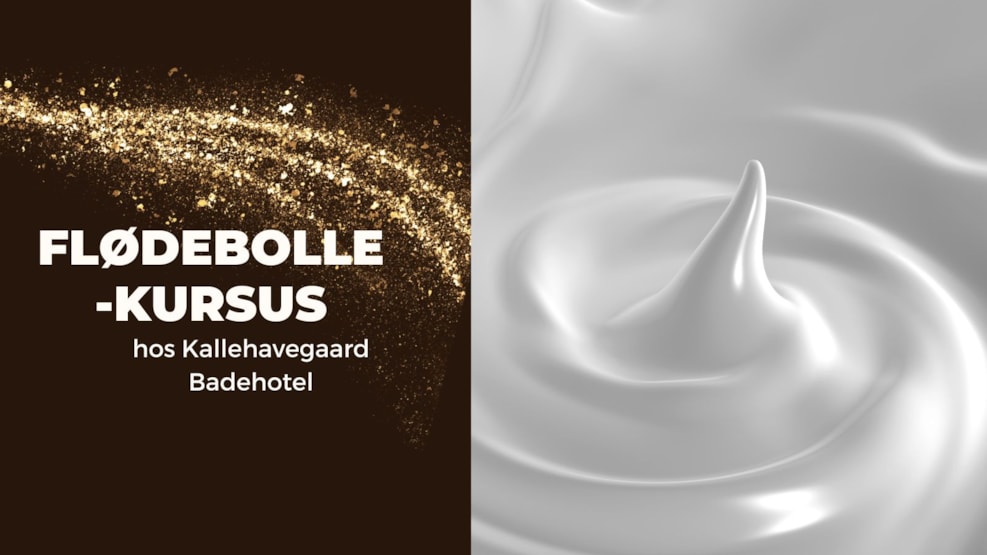 Make your own Cream Puffs - Kallehavegaard Badehotel
*This course is conducted in Danish*
Come on a Cream Puffs course with DIXENS Farm & Baking School. A pleasant evening awaits at the old & cozy beach resort with Juliane Dixen.
Kallehavegaard Badehotel invites you to a cozy evening where you learn tricks and scams when you have to embark on a Cream Puff production.
On the course you will learn to make 8 Cream Puff, which have the perfect 'crack' on the outside and fluffiness on the inside. The course will be conducted by Juliane Dixen (former participant in the Danish 'Bake Off' 2016). Today Juliane runs the company DIXENS Farm & Baking School and offers baking courses for individuals and businesses. With her West Jutland charm and dialect, she guides you through all the processes involved in making cream balls. You learn everything from scratch, to foam and finally chocolate crack.
You will have the opportunity to ask Juliane all kinds of questions, and coffee will be served along the way.
NB! Note the course is aimed at the adult audience and the age limit is 16 years.
Registration by phone: +45 61 74 54 27
Price: DKK 499.00