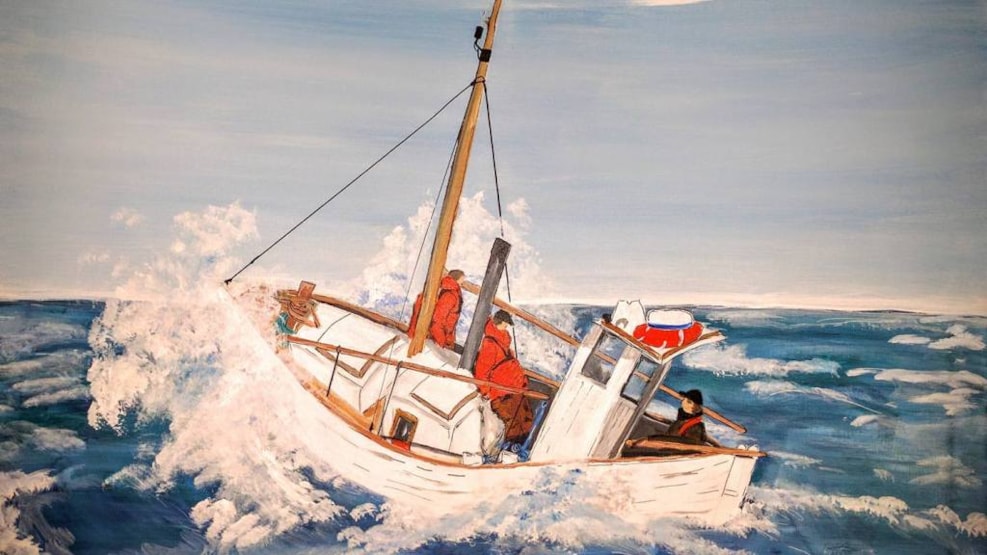 Kunst ved Kysten
Experience fascinating Art and Coast Culture in perfect Harmony with the Scent of Oak Tree and Salt Water
Artists within a wide field of arts and crafts show their works at the Easter Exhibition "Kunst ved kysten - 2020".
Once again, the quite special and rustic promotion building of Han Herred Havbåde at Slettestrand forms the basis of a diverse art exhibition within a wide field of arts and crafts. Here you will have the opportunity to experience fascinating art, and you may explore a universe with both paintings, drawings and sculptures and pottery, photos and arts and crafts. The exhibition has been put together by artists from all over the country together with excellent local artists. The exhibition opens every day during Easter at 10 a.m. to 05 p.m.
It is the first time that the Easter Exhibition tales place under the name of "Kunst ved Kysten". However, art exhibition in the area of Slettestrand and Svinkløv goes back several years with similar art exhibitions under different names and organization.
Actually, this is the first edition of the new local show window for arts and crafts with opening and speech by the Mayor, Mogens Gade, on Maundy Thursday, the 18th April, 2019, at 10 a.m., and we promise you an experience out of the ordinary.
The boat house, with the shipyard, the beach and the dunes close by, is a unique place for the approx. 20 exhibitors to develop their full potential, and it is an obvious possibility for the visitors to combine the Easter Exhibition with a walk along the sea or a visit to the shipyard, where they build boats for the coastal fishing at Thorup Strand, also known from "Gutterne på kutterne".
Members of the coastal boat guild will be present at the shipyard and will be pleased to tell you about the special methods and challenges involved when landing their boats on the coast.
The ceramist, Lillian Petersen Hansen, Skovsgaard, also known as "Hapeli Keramik", and the visual artist, Tina Willumsen, Bonderup, are organizers of "Kunst ved Kysten".