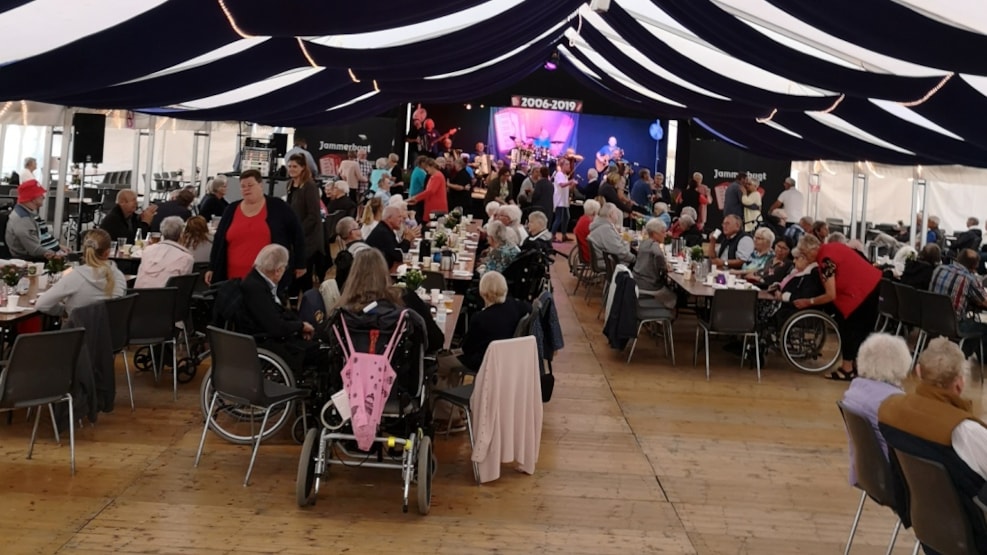 Jammerbugt Harmonika Træf
Jammerbugt Harmonika Træf takes place every year and always during week 32
The reunion is steered by the management board in Nordvestjyske Harmonika-Venner and takes place in the surroundings of Hotel Højgården between Hjortdal and Fjerritslev.
A large tent is pitched in the field in front of Hotel Højgården, and here you may also find camping for the participants. You will find the programme for the reunion Jammerbugt Harmonika Træf here.
Saturday morning at the secondhand market at Fjerritslev several of the groups will be playing throughout the town, if the weather permits.