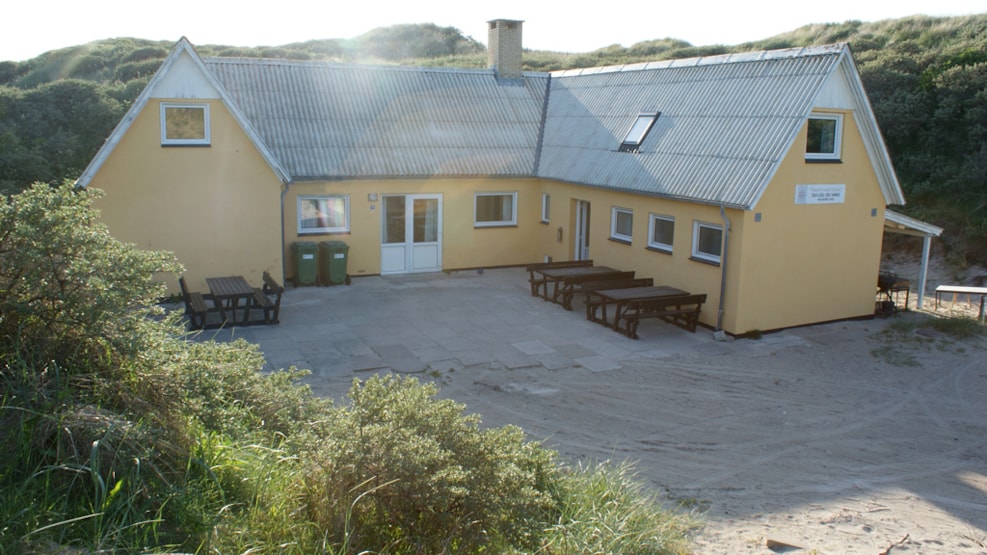 Huset ved Havet
The Holiday Camp "Huset ved Havet" at Blokhus
The holiday camp of DUI-Leg og Virke" is situated at the outermost dunes just a few hundred metres from the beach.. 10 minutes' walk, and you find yourself in the square at Blokhus. The house has a comfortable furnishing.
The 8 rooms can sleep 30, and there is room for 30 in the dining room.
IN-time: there is admission to the house from 3. p.m./ the key is to be collected at the DUI-Huset, Østre Alle 89, 9000 Aalborg, weekdays from 8.00 a.m. - 3.00 p.m..
OUT-time: The checking-out takes place at 11. a.m. - the person in charge is to be present when checking out.
VisitNordvestkysten © 2023