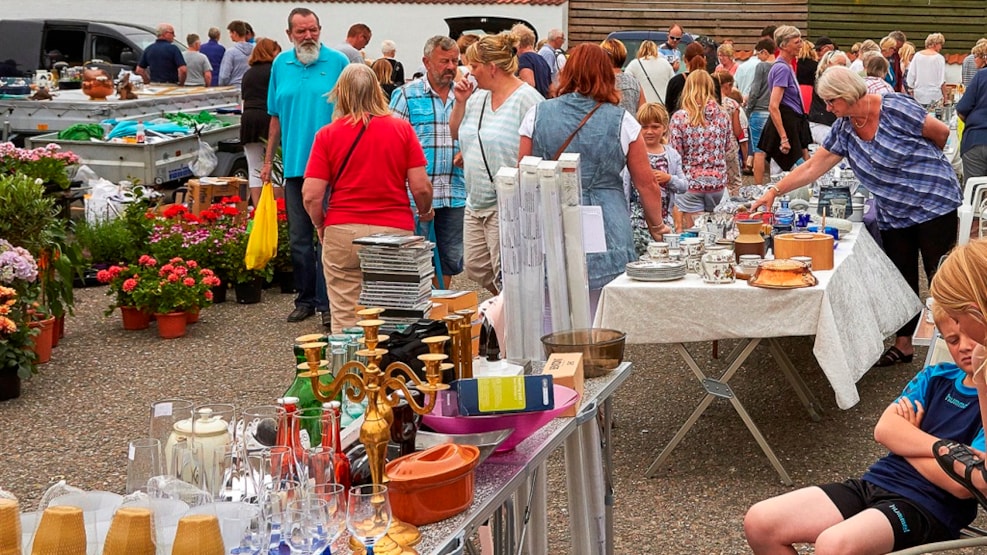 Hune Market
The flea market in Hune draws people from far away and is an event you can experience every Sunday throughout the summer. From about 10 A.M. the village is packed with vendors from every corner of Denmark.
Poul Bjerg, the owner of the bakery in Hune, started the market and originally it was only situated around his shop. But slowly it has become bigger and bigger and now it stretches from the roundabout at the eastern end of the village all the way to the dune plantation "Blokhus Klitplantage" at the western end.
You will find everything your heart desires at the market, where bargain hunters are on their own ground. Without the passionate fiery soul, Poul Riis Thomsen, the flea market in Hune would not be anything special. He is the practical assistant who assigns places to each vendor and makes sure that everything is under control.