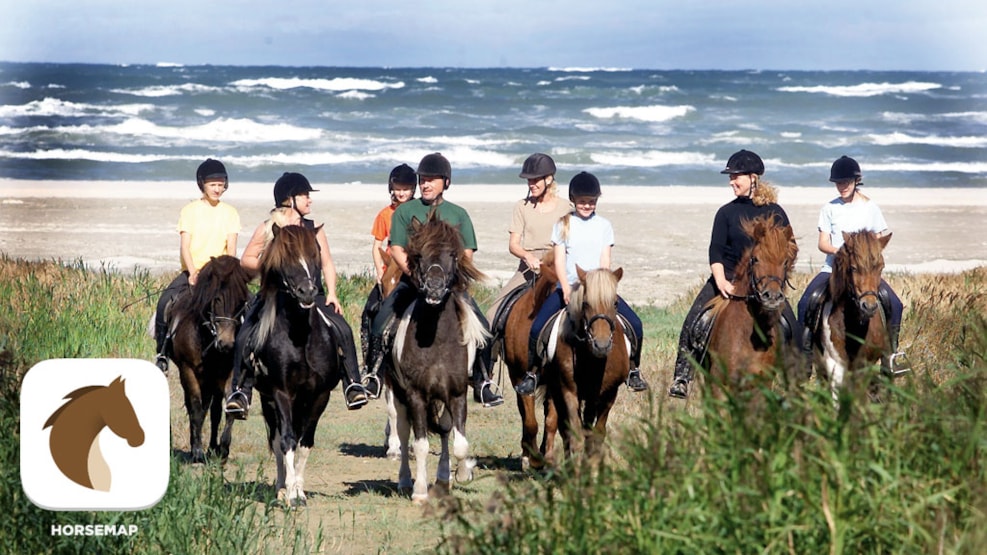 HorseMap - Riding trails in the Top of Denmark
At the Top of Denmark you can find more than 200 km coherent riding trails through the picturesque araes of Vendsyssel.
The trails leads through woodlands, plantation, bogs, heathland and agricultural areas away from busy highways. Experience the land of Light on horseback or by a horse-drawn carriage 
In the Horsemap app the riding routes in northern Vendsyssel are divided into stages of different lengths. The stages are described and shown on maps. The app shows the way to the starting
point, the route itself and warns you if you take a wrong turn. It can also inform you of any attractions en route, hay hotels, shops selling riding equipment, farriers and vets in the vicinity.
Finally, it can tell you which other riders are on the same trail or if a landowner has temporarily closed a trail due to hunting activities or when working in the fields. You can also read other
riders' verdicts about each of the stages, add your own opinions and share your experiences on social media.
Visit our Facebook page
Find information on our webpage
Find our APP at App Store or Google Play