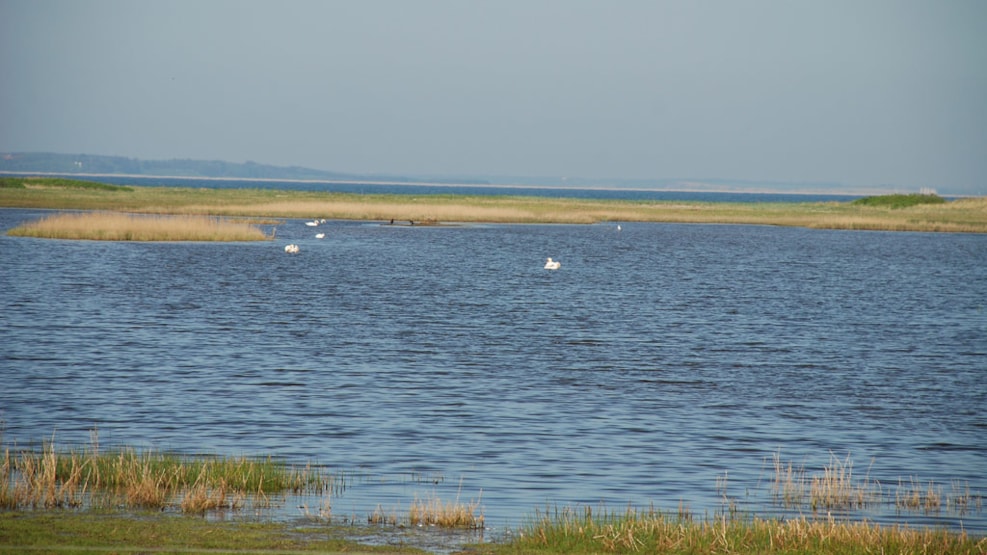 On Horseback by the Stud Paddock
You can bring your horse and ride the official Kirkesti and Sdr. Lem Vig route, although the route is not a real riding route. Start opposite Ejsing School and continue down towards Geddal Strandenge through a hilly and scenic area. You pass the "Studefolden", where you can read about the cattle trade in the old days on large posters. Sdr. Lem Vig was a side fjord to the Limfjord, but has been cordoned off and transformed into a large freshwater lake with an outlet in Venø Bay. The landscape is formed by the ice age deposits 12,000 years ago. The area is an incredibly beautiful natural area with an exciting bird and wildlife. In the meadow areas, protected species of cuckoo herb and the rare snake tongue grow. On the route there is a picnic area and bird tower where you can enjoy your coffee.
Riding is permitted on the official Kirkesti (Church Path) and Sdr. Lem Vig (Southern Lem Inlet) route even though it is not a real bridleway.
The route begins opposite Ejsing Skole (Ejsing School) and heads down towards Geddal Strandenge. It takes in plenty of undulating and attractive countryside, snaking, for much of its course, between reed beds and meadows.
"Vig" means cove and the area was once a cove or inlet that ran parallel to Limfjorden (Lim Inlet). Deposits from the inlet eventually cut off Sdr. Lem Vig from the sea turning it into a large fresh water lake that runs out into Venø Bugt (Venø Bay).
The extremely attractive area is rich in bird and animal life, and the meadows around the lake are home to protected species of orchid and rare species of adder's tongue.
N.B.: To protect the path please ride alongside it rather than on it.
Learn more about Geopark West Jutland here.