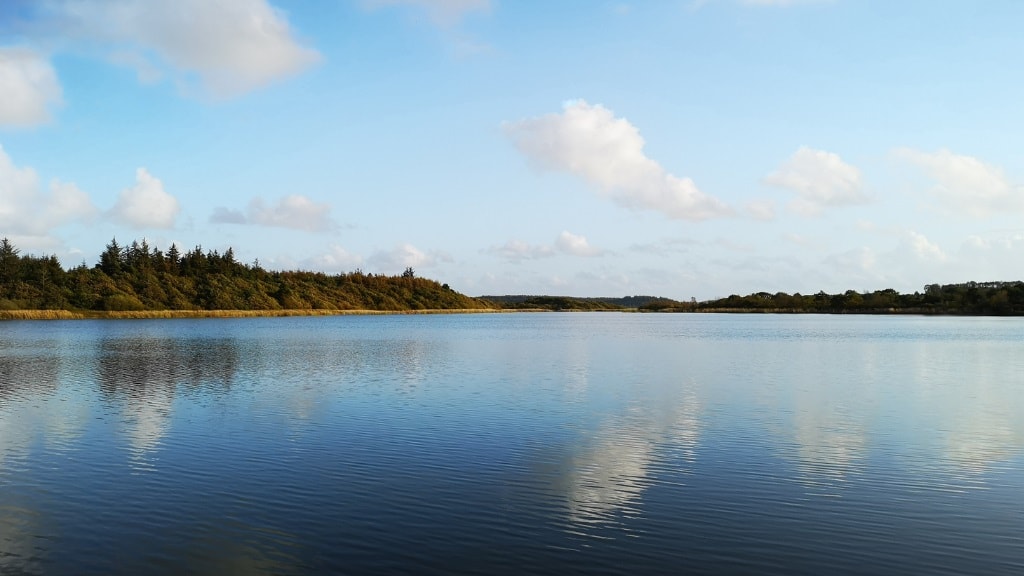 Hiking among Ospreys, Otters and Local History - Stubbergård Lake
Stubbergård Sø (Stubbergård Lake) and surroundings make a fantastic destination for naturelovers with a rich variety of birds and animals to be seen. Watch an osprey fish the lake or find traces of otters.
The path leads all the way round the lake past the remains of Stubber Kloster (Stubber Convent) which dates from 1268. It is still possible to sense the secluded and withdrawn life the nuns must have led, when visiting the remains of what was once a four-winged building.
At the northern end of the lake there are two thatched houses, Sortehusene. In one of them there is an "eel chest", a sort of trap for catching eel, the use of which was a royal prerogative. The other building was once a boating house for the lake's fishermen.
Sortehusene and the surrounding area are accessible by solid wheelchair-friendly plank paths. Other areas around the lake provide grazing to cattle which, although friendly, are not keen on dogs, even when they are on a leash. Please, therefore, refrain from taking you dog with you into fenced areas in which there are livestock, not least for the dog's own sake.
Picnic tables are available at the car parks.
Red route on the map. The hike is 14 km.
Blue route on the map. The hike is 1.7 km.