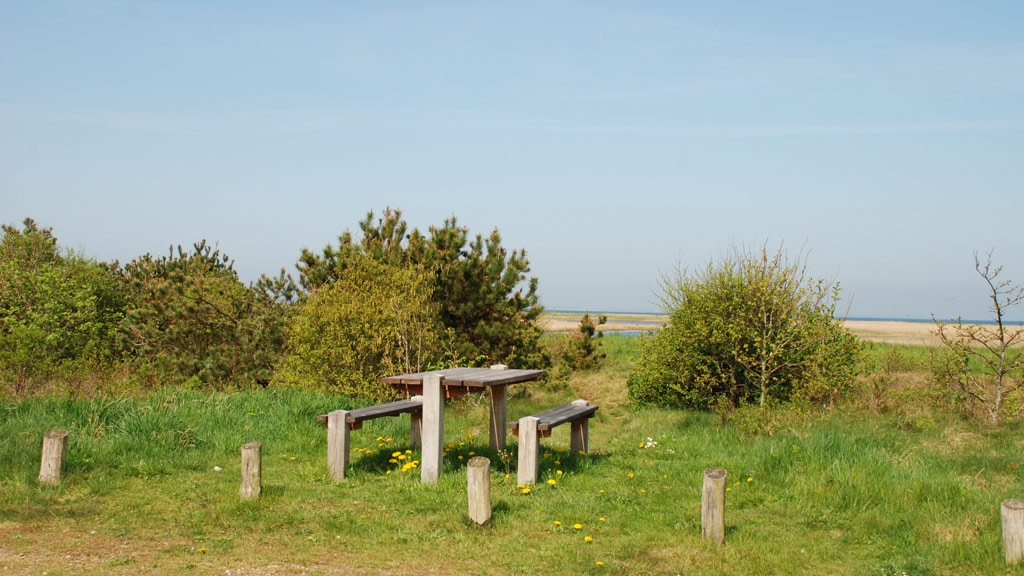 Hike - On the Trail of the Ice Age - Sdr. Lem Vig
Sdr. Lem Vig (Southern Lem Inlet) is an out of the way lake that originally was an inlet that ran alongside Limfjorden (Lim Inlet). Today, Sdr. Lem Vig is a sizeable freshwater lake which runs out into Venø Bugt (Venø Bay). The landscape was formed by the action of glaciers and the deposits they left behind as they retreated at the end of the last Ice Age 12,000 years ago. Read more about the ice age on the website of Geopark Westjutland.
The area is very scenic and has a number of interesting species of animals and birds. The meadows around the lake are home to protected species of orchids and rare adder's tongue. There is both a picnic area and a bird-watching tower on the route where you can sit and enjoy a hot drink from your thermos.
The path around the lake follows the head of the dyke between Venø Bugt and Sdr. Lem Vig. Some of the route runs along the border between reed beds and meadows. You can also take this route to get to Geddal Strandenge Bird Reserve. It is possible to begin your walk from the car park about halfway down Hostrupvej, from which a path leads up to the dyke.
You can also extend the route by taking Den Gamle Kirkesti (The Old Church Path). The path goes through undulating and attractive countryside. It takes in "the stud corral" where you can read about how animal husbandry and breeding were managed in the olden days.
There are approx. 35 different species og orchids in Denmark, all are protected and must not be taken from the nature.
Red route on the map. The hike is 6 km.