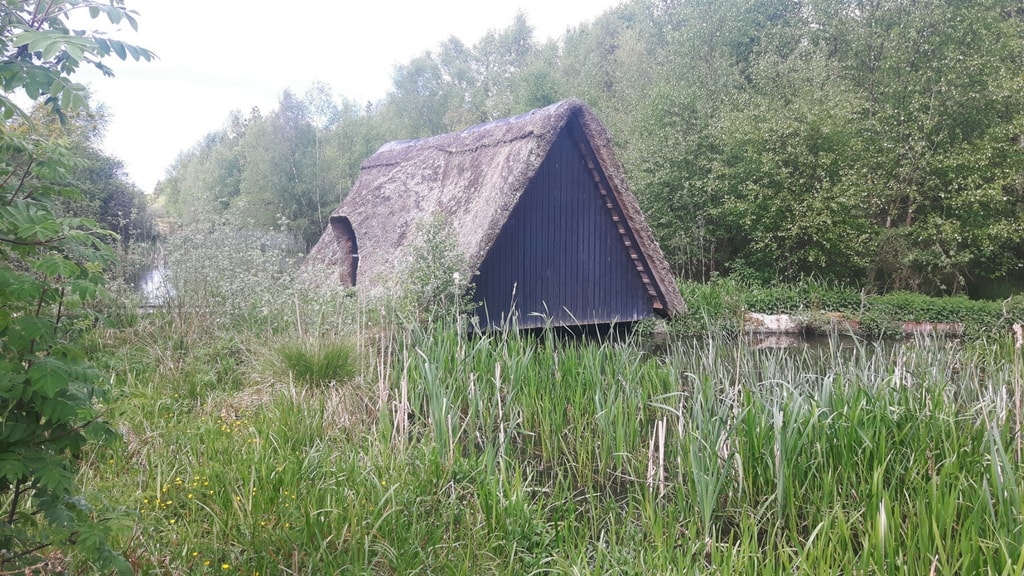 Hike - A Dash of Neolithic - Stubbergård Lake
At the northern end of Stubbergård Sø (Stubbergård Lake) you will find Mosestien (Marsh Path), a wheelchair-accessible path – bring a helper – that starts from the car park and is clearly signed.
The route takes you through an area that was probably inhabited by people from the late Neolithic period, 5.000 years ago.
Mosestien leads you through the reed beds to two thatched houses, Sortehusene. In one of them there is an "eel chest", a sort of trap for catching eel, the use of which was a royal prerogative. The other building was once a boating house for the lake's fishermen. The boathouse is open to visitors and there are displays where you can read all about the lake and the area in general.
The area around Stubbergård Sø has been protected since 1980 so as to preserve its important natural and cultural assets.
Blue route on the map. The hike is 1.7 km.