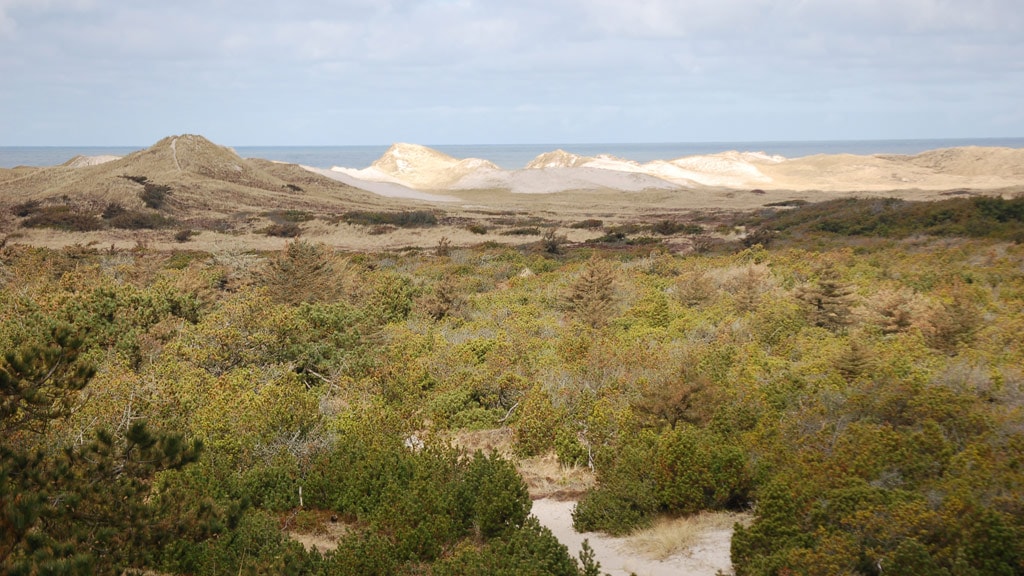 Hike - Between High Dunes and Fertile Plains
During normal circumstances, this hikers' route through Husby Klitplantage (Husby Dune Plantation) is suited for wheelchair users, although the route does take in a couple of slight gradients.
The route is marked in purple and starts from Gennevej/Græmvej. The route traverses a section of the plantation that despite its close proximity of two km to the dunes and the North Sea is exceptionally fertile.
Trees were planted in Husby Klitplantage from 1858 in order to prevent the sand's retreating. Today the plantation covers some 1100 hectares and takes in both tall dunes and much moister plains.
These different soils suit very different types of vegetation, so the woodland trees are very varied.
The southern end of the plantation takes in the foot of a moraine, whilst the northern and western sections are planted on raised seafloor. Everything is covered in shifting sands of varying thickness.
Blue route on the map. The hike is 3 km.