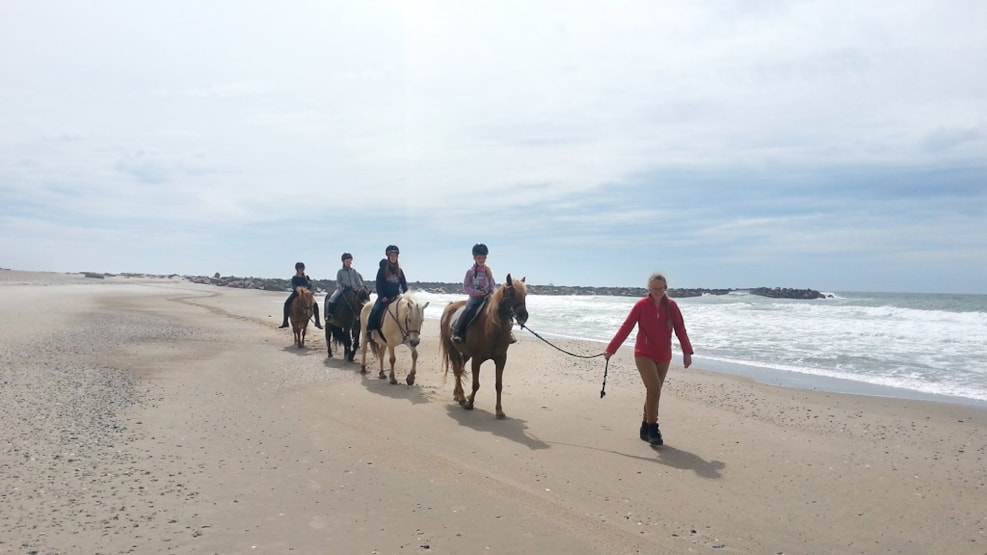 Havhest
Go on a ride with the nature care horses from Havhest by Haarum Harbor through the dunes by the North Sea and down to the beach.
Havhest is run by the association "Sheep to the edge", which makes grazing. The nature care horses graze in different places at Harboøre and on Sønderholmene by Haarum Harbor.
The horses are of different breeds and mixes. Many of them have been donated to the association. Not all nature care horses are used for riding. The riding horses are from Icelandic size and up (100 - 150 cm).
You can book a horseback ride through the dunes and down to the beach for both children and adults. We only ride in the late afternoon and evening - and only by appointment.
Call or text mobile (+45) 3025 6296, or send an email. Please state the age, height, weight and riding experience for all participants. Note: Horse riding is at your own risk.
In winter, the horses graze on seed pastures and various natural areas. A free horse life with lots of exercise in large fields.