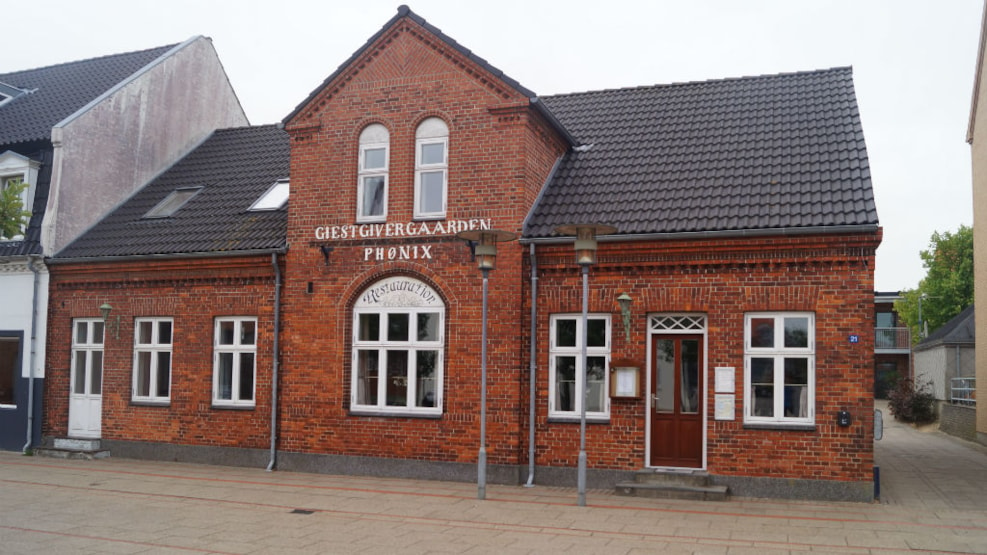 Giestgivergaarden Phønix
Giestgivergaarden Phønix is a cozy, Danish restaurant where the love of traditional Danish cuisine is the focal point.
The restaurant is situated in cozy old premises in a building from 1905.
Giestgivergaarden Phønix's focus is the traditional warm Danish dishes with all the good accessories, but also specialties and new classics.

The food is made from scratch and dishes such as fried pork with parsley sauce and Wiener schnitzel are served.