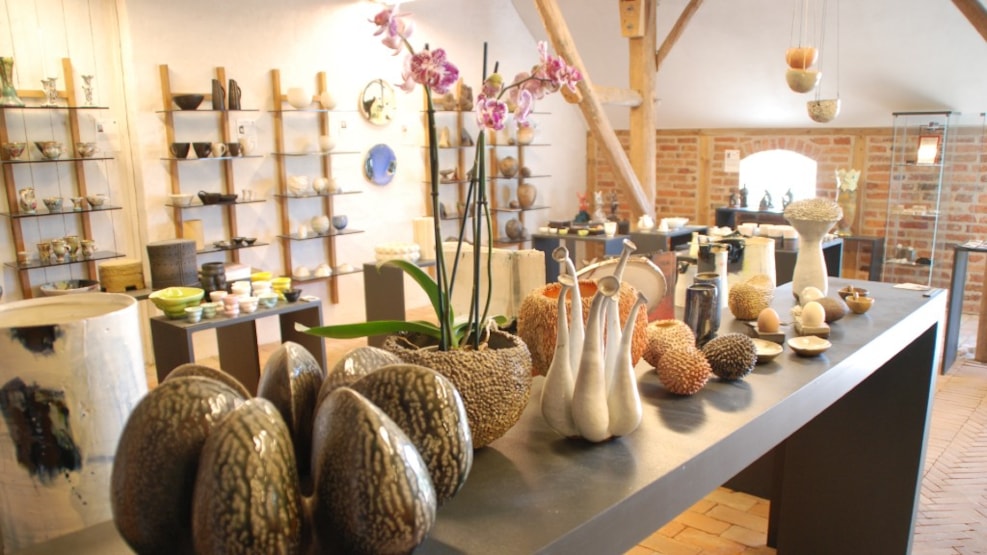 Galleri Visby (art gallery)
Galleri Visby is North Jutland's largest artisan gallery, where you can see exhibitions from both Danish and international artists.
Gallery Visby presents high level arts and crafts from a wide range of artist within categories such as ceramics, painting, woodwork, basketwork, and textile. You can also find a selection of locally produced bjesk. In addition to the regular exhibitors, the gallery also presents changing special exhibitions year round. The gallery and ceramic workshops is situated in the historic barn of Mårupgård, neighbor to the remains of Mårup Church and the magnificent unspoiled countryside of the Lønstrup cliff and Rubjerg Knude. Ceramic artist Dorte Visby lives and works here and the nature is reflected in her choices of colour and surfaces, both in the studio pieces, the tableware, and in the making of interior ceramics.