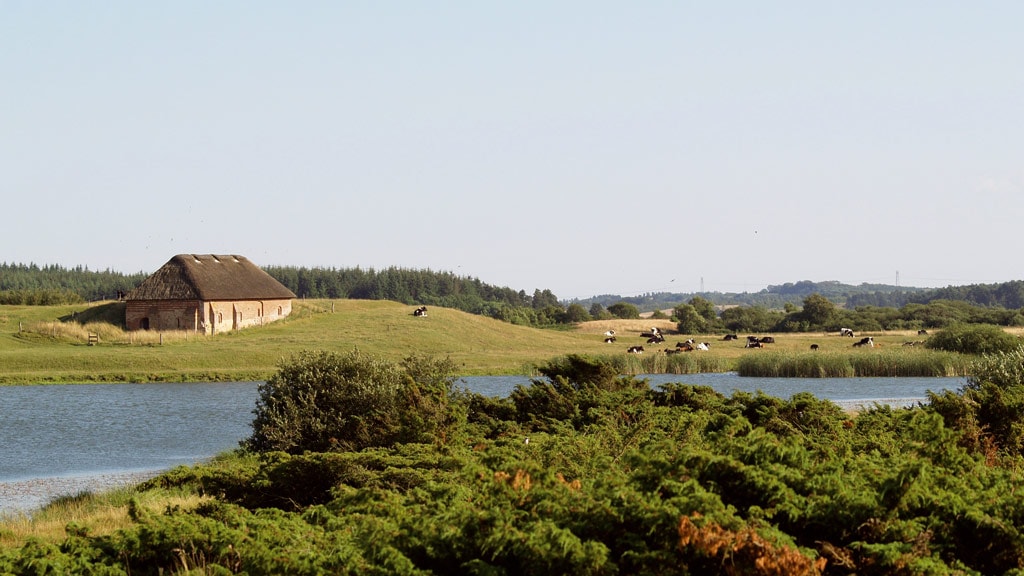 A Ford for 4000 Years - bicycle route
The bicycle route begins in Sevel between Stubbergård Sø (Stubbergård Lake) and Flynder Sø (Flynder Lake).
The area has been inhabited for at least 4000 years, which the many local barrows are testament to. The word "Sevel" means ford, and refers to the ford between Stubbergård Sø and Flynder Sø where Sevel is situated.
From Sevel, the route takes in several small villages on its way to Bjergby at the southeastern end of Stubbergård Sø – an area which has protected status.
The route heads on in the direction of Øster Hjelm Hede (Øster Hjelm Heath) before returning to Sevel. The last section of the route passes through the attractive Stubbergård Plantage (Plantation) where wild boars roam behind the fences. If you are lucky you might also catch a glimpse of a red deer.
In the centre of Sevel there is Sevel Inn, Sevel Church and general store. The inn is well worth visiting and is renowned for a dish locally known as "Øl-ben" (Beer-bones).
The Artists's Inn: In the middle of the 1900s Sevel Inn was known as the artists's inn because actors gathered here time and time again. One of the frequent guests was Poul Reichardt.
Red Route on the map. 23 Km.