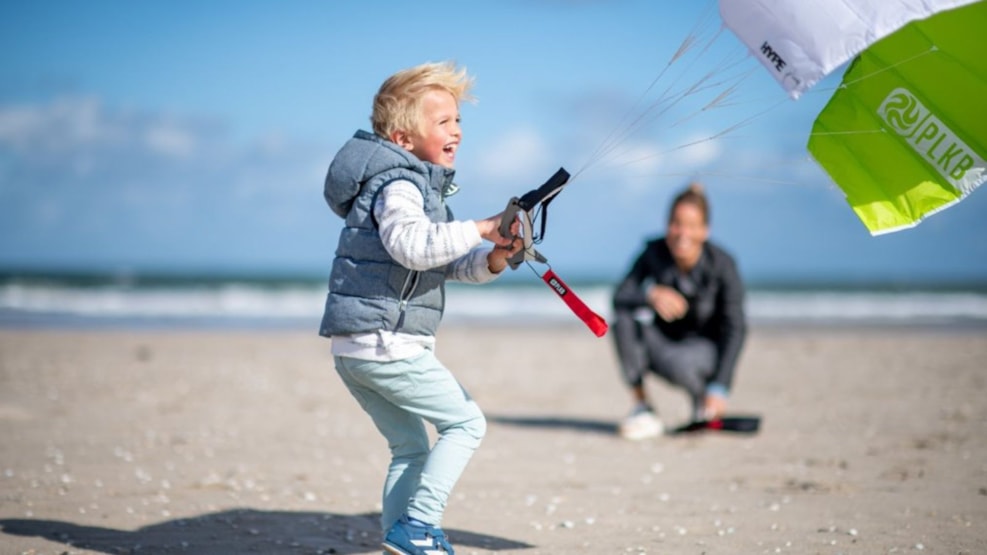 Fly with 2-line kites - Kite Corner
Learn to fly 2-line kites this Easter with Kite Corner. Kites come in many sizes, shapes, and colors.
Flying kites is fun but can sometimes require good technique and the right strength of wind. Then it is too easy to fly with 1-line kites, then you may need to upgrade!
The instructor from Kite Corner Løkken is ready to help you get in the air. You will get basic knowledge of what it means to kitesurf and how a kite behaves in the wind. You will be able to build on this knowledge if you have thoughts of exploring kitesurfing later.
 We'll take it step by step..
- You will go through the handling of the wind
- How to keep track of the equipment during unpacking
- How to get the kite in the air
- The flight itself in the air and the landing
- How to responsibly pack it back up in an easy way, so you yourself can get started alone next time.
The course lasts approx. 2 hours.
With Løkken Strand you get the best conditions to explore what 2-line kites can do. Learn about the good conditions and good tricks and maneuvers you can do in the air.
Book a course by the website.
This course is for both children (from 8 years) and adults and is organized by Kite Corner Løkken.
You can book an appointment and pay at the meeting point.
When you have gone through that course, you will of course get a 10% discount on your purchase of a kite in the shop.
NB! Cancellation must be made 2 days before the course as the earliest. The course is weather dependent.