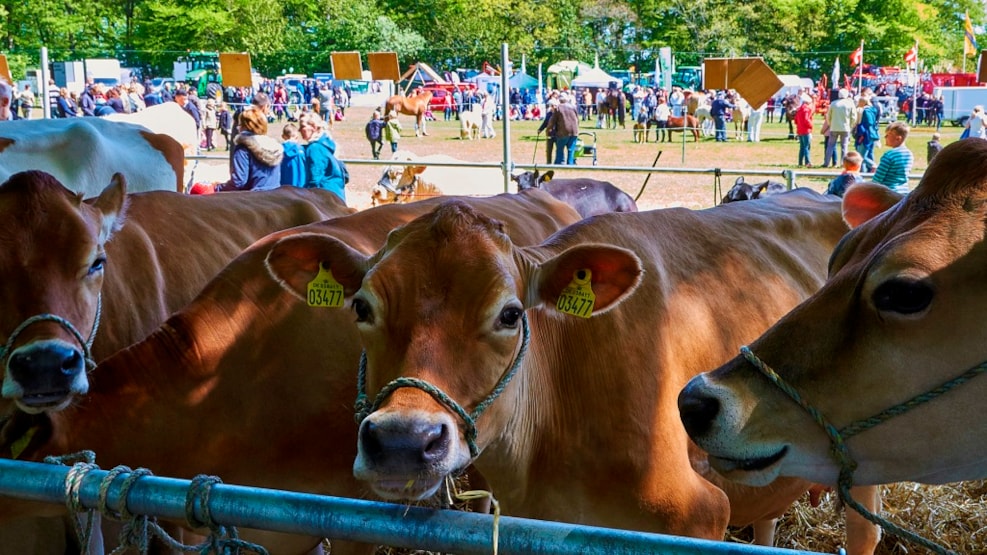 Fjerritslev Dyrskue - Agricultural Fair
At the cattle show at Fjerritslev you can really come into close contact with cows, calves, horses, sheep, fowls and rabbits. You may also experience a wide selection of agricultural machinery. Everywhere there are lots of activities for children.
A Wealth of Experiencies for the whole Family
At the cattle show at Fjerritslev you will find a lot of activities both for children and grown-ups.
For the children it is usually a great experience to get quite close to the many fine animals and the big machines. Furthermore, the voluntary scouts see to it that the children are not bored.
For the senior visitors both animals and machines are an experience. Furthermore, they have the opportunity for challenging their senses of taste, when a row of food producers distribute samples and sell their locally-produced articles.
LandboNord is the organizer of the cattle show at Fjerritslev.