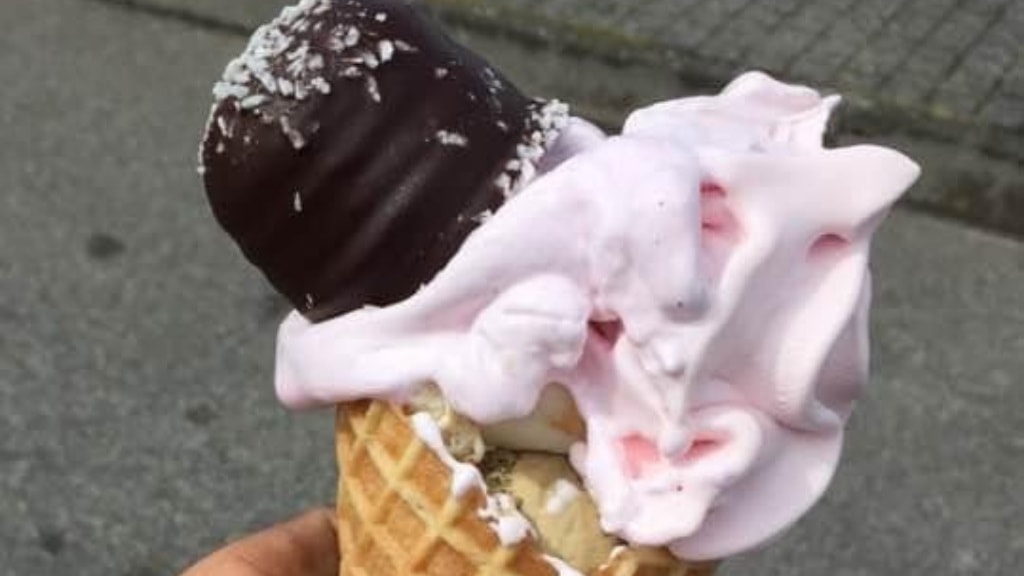 Fjams og Kugler - Ice Cream Shop
Fjams og Kugler is the name of the new ice cream shop at the harbour in Thyborøn. Here you can get a "guffer" with soft ice cream, balls, cream buns and "fjams" (guf).
Fjams & Kugler is a new ice cream shop in Thyborøn from the summer of 2020, which is located close to the city's shops, the harbor and the beach.
In Thyborøn, the locals have always called guf (meringue foam) fjams. Therefore, it is completely natural in West Jutland.
In the ice house you can, among other things, enjoy "æ 'guffer", which consists of 2 balls, soft ice cream, fjams and a cream bun for DKK 45.
The ice house was founded by the young woman Regitze Slot Winkel, and is definitely worth a visit if you're going all the way out west.