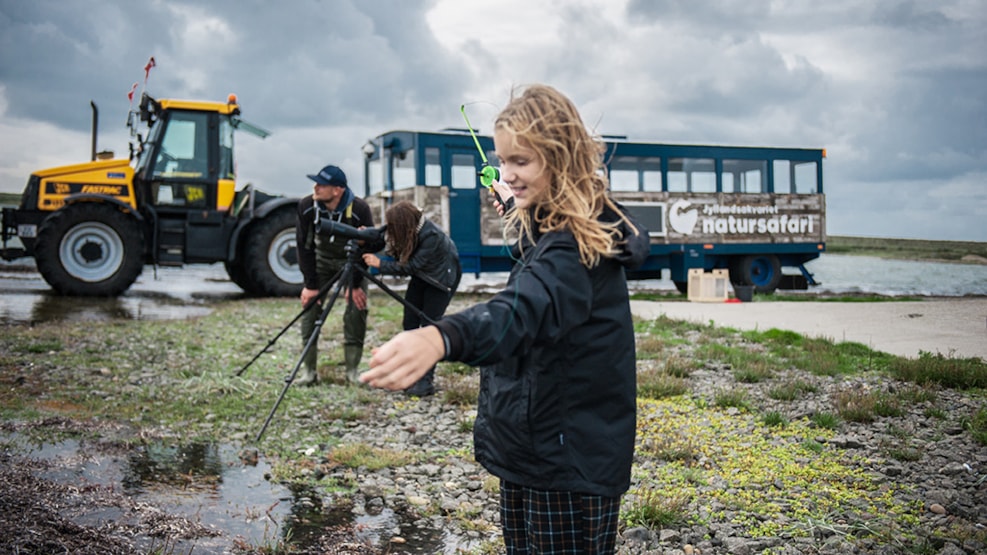 The Fish Keeper's Tractor Tour - Thyborøn
Would you like to join us in the tractor bus and catch animals for the Jutland Aquarium in Thyborøn?
Do you sometimes wonder about which animals live below the Limfjord's water surface? Join our fish keeper on his tour and find out.
The scenic area at Thyborøn is teeming with interesting animals and exciting fish. We will take you to the fish keeper's favorite fishing spot and show you how to catch the small animals and fish. Then you can help us catch small animals such as flatfish, crabs and shrimp for the aquarium. We have the necessary fishing gear.
Come visit the animals you helped catch
The fish and animals you help catch on the trip have their very own safari aquarium in the Jutland Aquarium. With entrance bracelets for the aquarium you can come and visit them for a whole week!
If you buy entrance and tour at the same time, we give a 10% discount on the entrance ticket.
Practical information:
Duration: Approx. 1.5-2 hours
Meeting point: JyllandsAkvariet, Vesterhavsgade 16, 7680 Thyborøn
Price: DKK 99 for adults, DKK 89 for children
Dressing: Dressing according to weather conditions - we are outdoors most of the time.
Book your ticket for The Fish Keeper's Tractor Tour here.