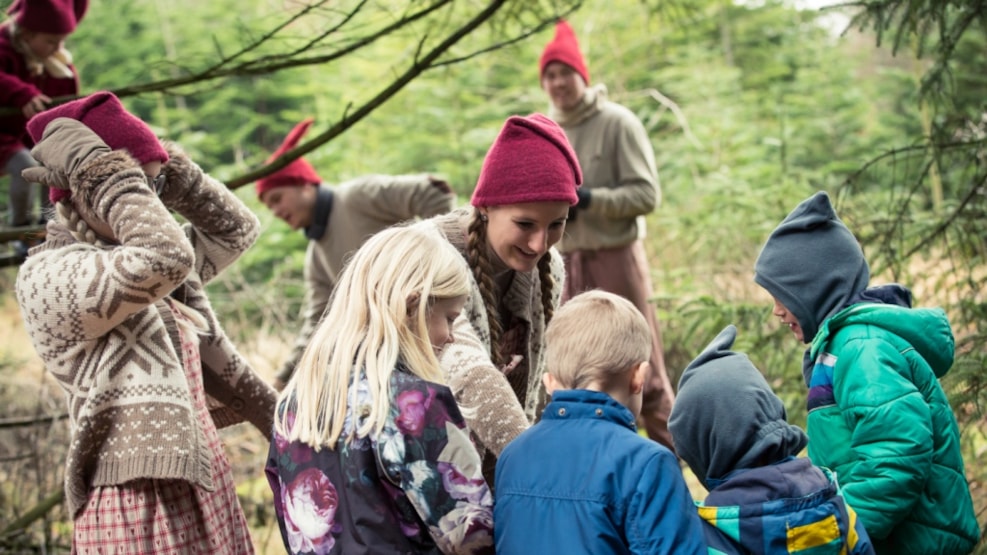 Etly Klarborg – the Gnome House (Nissehuset)
The Gnome House (Nissehuset) opened for the first time back in 2004 and since then has attracted many delighted families to the forest at Moseby.
The atmosphere of Nissehuset is special and is not found elsewhere, it's magical! The mischievous Klarborg gnomes run around the forest that surrounds the Gnome House and, if you're lucky, you'll see them and sometimes they come very close!
Nissehuset is open every Sunday in Advent. The Gnome House is decorated so that the Christmas atmosphere can be enjoyed by all of the gnomes' guests.
Out in the forests, the Klarborg gnomes run and play. Indoors, in the Gnome House, the gnome mother and gnome girls ensure the winter guests can buy a lovely glass of Christmas punch with apple cakes and soft drinks for the little ones.