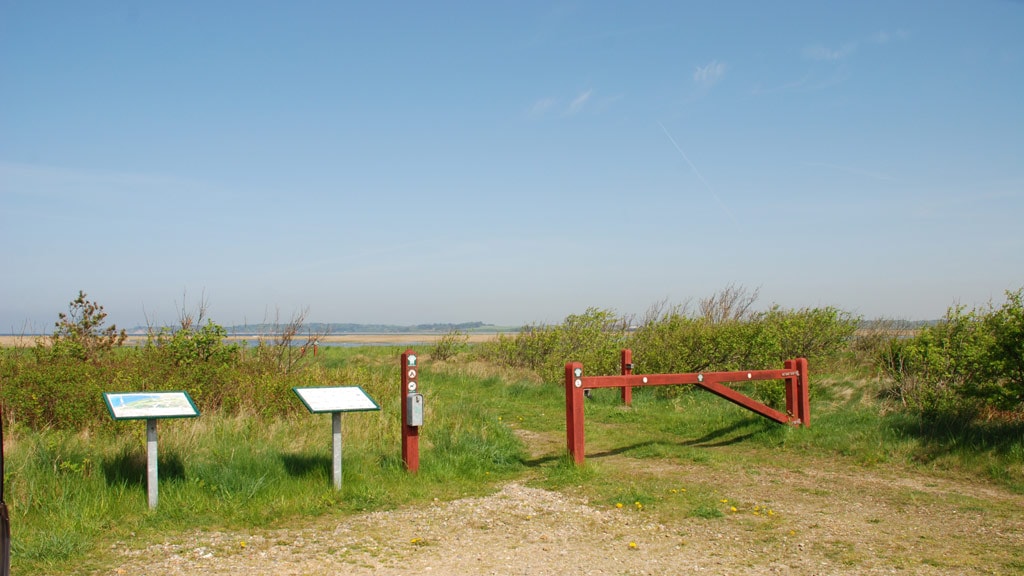 Discover one of Denmark's Cleanest Lakes - bike route
This cycle route begins in Vinderup, and takes in Landting Hovedgård (Landting Manor), which has a history stretching back some 800 years.
From there the route heads on towards Geddal Strandenge (Geddal Salt Marsh), a large recovered area that features a dyke and a bird reserve. Today only a small piece of the dyke is visible. During the summer it keeps the waters back, providing protection for birdlife during the breeding season, but when the weather changes and the winter storms sweep it often floods.
After Geddal the route heads towards Skånsø through the unusual landscapes of Hvidemose (White Moor). During the final decades of the 19th Century large quantities of peat were dug here. When you get to Skånsø (Skånsø Lake) you will discover one of Denmark's cleanest lakes; a so-called lobeliesø (oligotrophic lake). The Danish name, lobeliesø, comes from a water plant that thrives in clean lakes where there are few minerals in the lake bed.
From Skånsø the route heads back to Vinderup.
Red route on the map. 25 km.