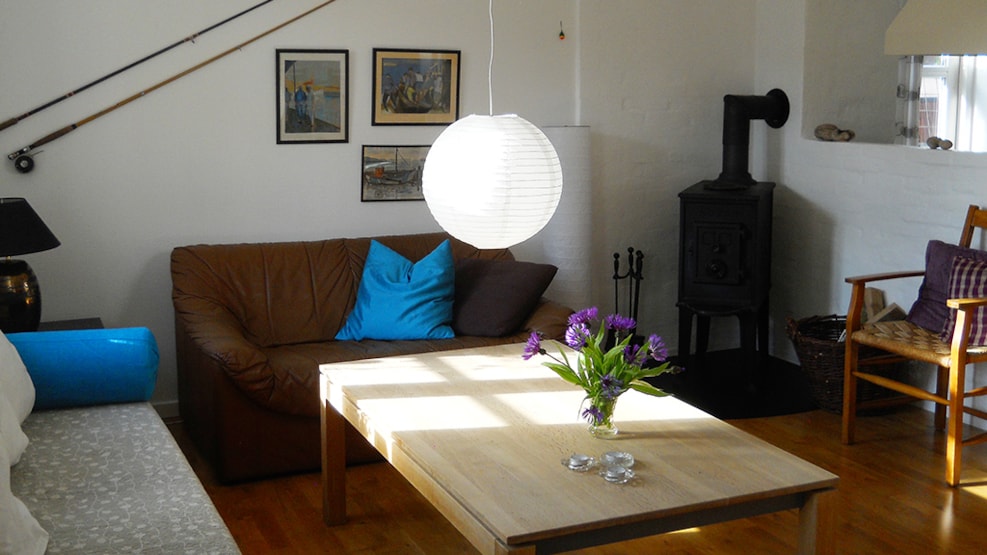 Det var Sørens by Kirsten and Peter Sønderby
"Det var Sørens" in Bonnet
This house, named "Det var Sørens", is located at Bøgelundvej 6, only 30 meters from Bonnet Station. Søren moved out of the house in 2006, and following the inside of the house went through a total renovation. Now it stands as a cozy vacation home.
The house includes a lovely light entrance, kitchen/dining-area, bathroom, bedroom with a double bed and a loft. The house has floor heating and a woodburner, and is equipped with a dishwasher, microwave, refrigerator, television, and internet connection. The outside offers a little terrace and garden.
The owners live at Bøgelundvej 2, the former inn, and they will be helpful to ensure that the guests get a pleasant stay in the beautiful Lemvig-area.
The house is suited for 4-5 people.
Prices per night:
DKK 250,-/one guest
DKK 450,-/two guests
Incl. linen and towels
Discount for multiple nights.
VisitNordvestkysten © 2023