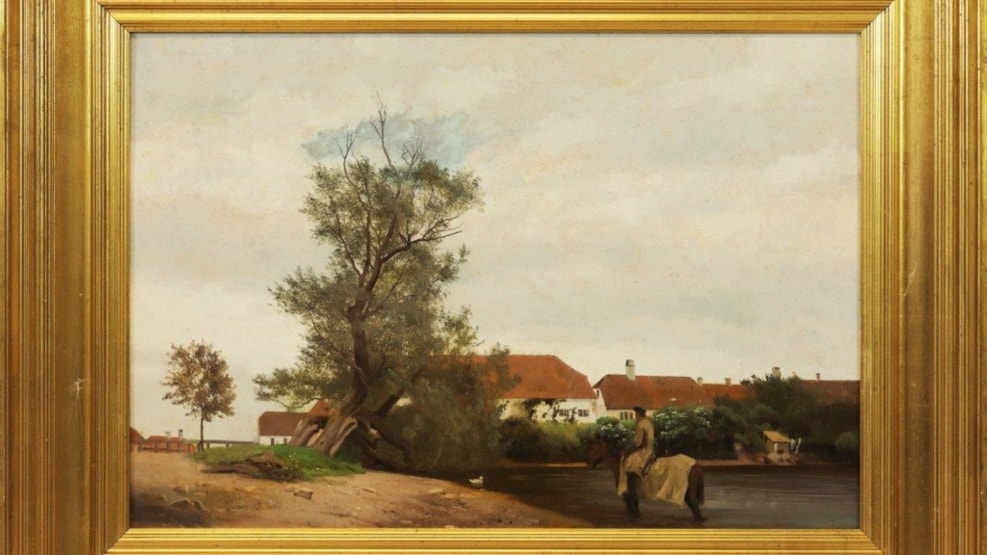 Danish Golden Age painting in Toldboden Lemvig
Look into the old Tollbooth at Havnen in Lemvig and get a great art experience.
In the premises where customs were previously measured and weighed and collected, Vestjysk Kunst Fond has moved in and filled the walls with tastings of works from the collection, which were donated by art collector Frank Nicolajsen.
The huge collection of Danish Golden Age art of 750 paintings, which Frank Nicolajsen has collected over a long life and has now handed over to the West Jutland Art Foundation, is of quite a considerable size and high quality and provides an opportunity to show many different exhibitions of period art.
Most significant artists from the Golden Age, such as Jens Juel, Eckersberg, Marstrand, Blunck, Skovgaard, etc. are represented with several works. but what makes the collection particularly interesting are the many works by lesser-known Golden Age painters, which i.a. for national and political reasons was kept out of the leading circles around Eckersberg and Høyen, and which the younger generation of art historians and museum people have now begun to take an interest in and research. Here Frank Nicolajsen has been far more courageous in his purchases than museums have , so that alone is why the collection is of unique importance and not to be missed when Danish art history has to be updated and rewritten.
The exhibition in the summer of 2022 contains about 100 paintings by the artists of the period, both the well-known and the "outcasts", so that one can give a more truthful picture of the Golden Age art than what has hitherto been the prevailing view.
The exhibition Danish Golden Age Painting on the 1st floor is thematically hung with landscapes from many parts of Denmark, portraits, genre paintings and motifs from the beloved Italy.
The ground floor shows the summer exhibition from 2021 with Danish naval painting from Frank Nicolajsen's collections.
There are catalogs with art historical texts for both exhibitions.
The museum is run by a team of 40 volunteers, who are ready to receive the audience every afternoon at. 13-16 (Mondays closed). The exhibition runs from June 3 to October 21, 2022.