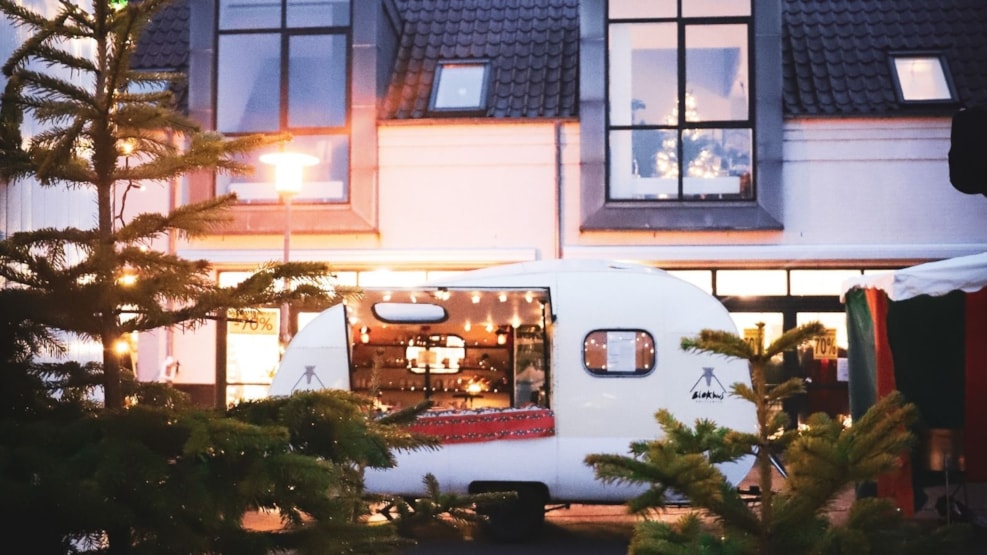 Christmas in the Old Beach Town Løkken
Christmas mood, goodies and jingle bells. Experience the atmosphere during Christmas in the Old Beach Town.
The cosiest meeting spot in town, the smell of spruce and Christmas goodies create the foundation of Christmas in the Old Beach Town. It is soon December and it is time for Christmas music, Christmas ornaments and advent wreath. Whether you are a family of 6 or it is just two of you, everyone will be able to find joy for the eyes and for the taste buds. 
More information will follow...
Come and see this year's new addition!
We miss the beach huts on our beautiful beach, but they need to be stored away safely! We have a special connection to the dear beach huts, because they are a big part of our DNA. We have tried to create the idyllic Beach Town atmosphere before by placing an actual-sized beach hut in town. You may remember a beach hut at the square during Christmas weekends in the earlier years or in the streets during Løkken Molefestival. But that can be troublesome, since they are not easy to move, unless you have a platform truck with a crane. But now the town has managed to build and produce beach huts especially for future markets and many other events. The market and the beach huts open at 12.00.This project though could not have been done so quickly and successfully, if we have not been granted resources from the Spar Nord Fond.