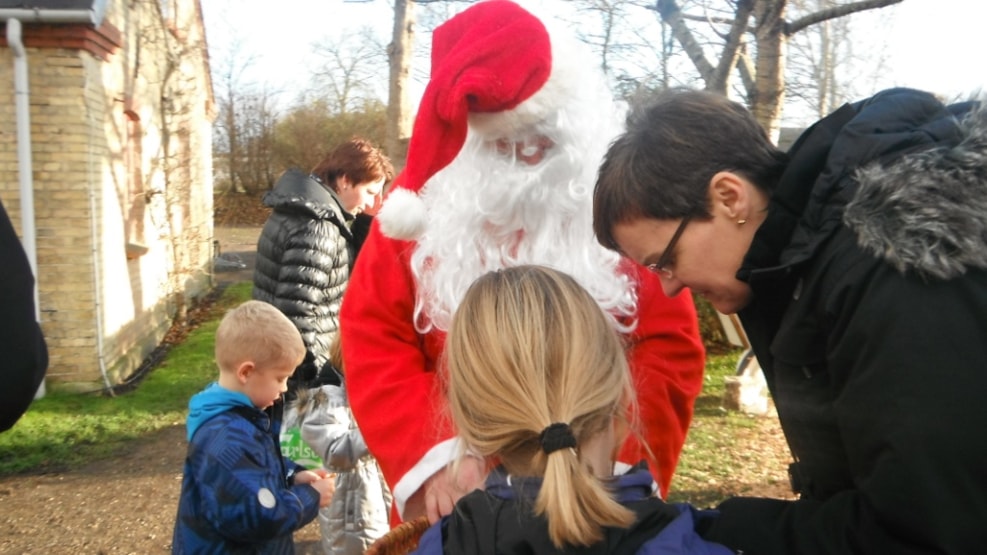 Christmas at Nisseborg
Nisseborgen is decorated for Christmas and all the gnomes – big and small – are ready to enable all of your family to enjoy an entertaining and pleasant experience, which will put you in a good mood.
The green wood gnome sells Christmas trees, Advent wreaths and other decorations, whilst his wife sells home-knitted socks, potholders and aprons.
The Tivoli gnome has fishponds and you can knock down cans for a prize, whilst his wife sells roasted almonds and nuts.
With another gnome, you can make pancakes and marsh mellows, take a horse ride or talk with the animals he's brought along.
In our basement, you can meet Father Christmas in his cosy living room.
The writing gnome lives in the attic. Here, children can make small Christmas presents, enjoy folding old books and make things with PlayMais. The writing gnome is a bit old-fashioned and still writes with a quill pen. There's a drawing competition.
You can help make boiled sweets and biscuits, some of which we sell.
Our gnome band play, whilst you can enjoy apple cakes and Christmas punch.
We want to earn some money to renovate the scout castle, BUT there are still lots of free activities.
VisitNordvestkysten © 2023