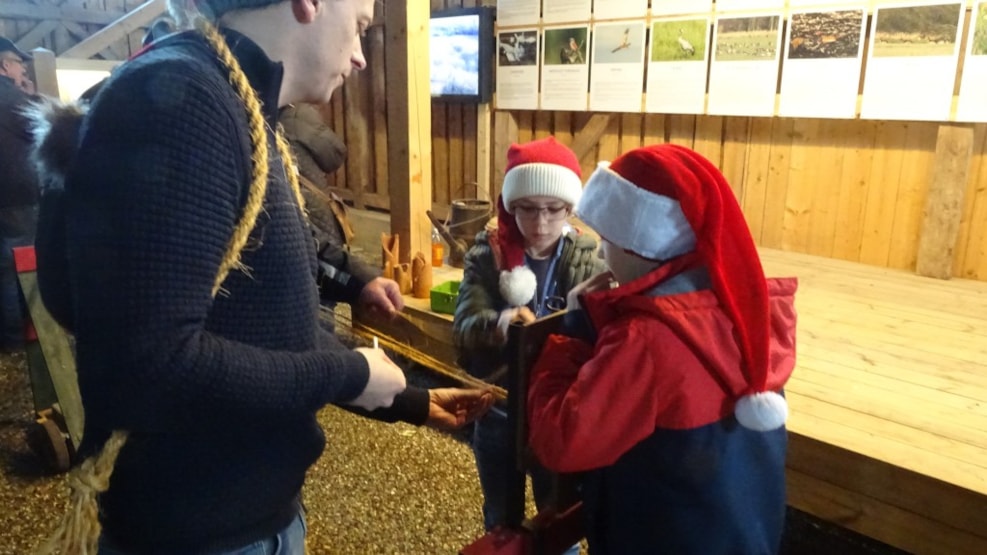 Christmas in Grandma's kitchen at Vildmoseporten
Christmas in great-grandmother's kitchen in Vildmosen, lots of experiences for children, parents, and grandparents, every one  can participate in the different workshops. Make your own Christmas tree decoration or make your family's Christmas decoration with a candle produced by yourself.
A day for children, parents, grandparents and others.
There's mist on the ground and Vildmoseporten is full of Christmas atmosphere, with experiences for all the senses.
We dip candles, make decorations, including Christmas straw goats from rushes, and much more.
If you get hungry, you can buy freshly-made waffles, coffee/tea, cakes and other good things.
Everything can be enjoyed in the atmospheric cowshed, which is decorated for Christmas.
You can also try your luck in the raffle.