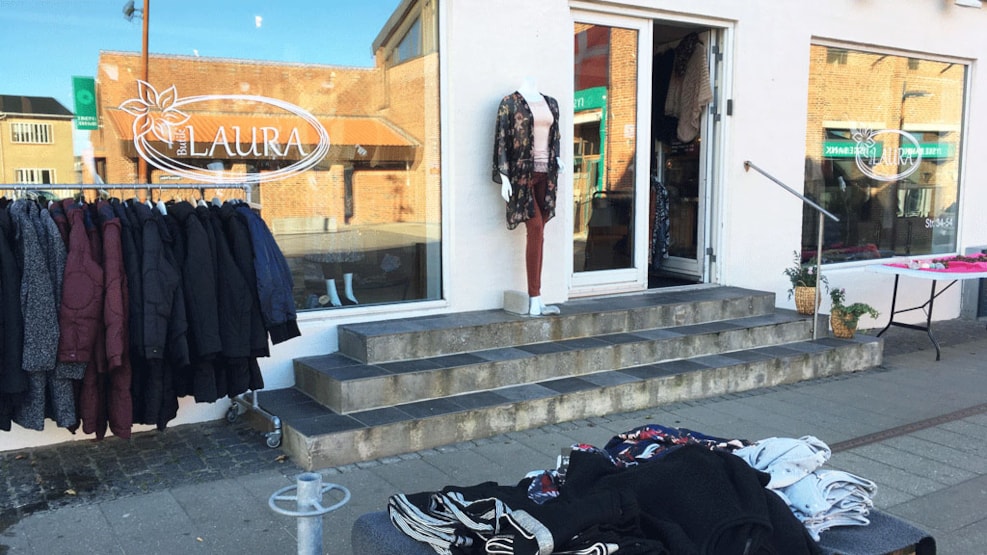 Butik Laura
The cozy shop, Butik Laura, offers women's fashion as well as a welcoming atmosphere. 
In the heart of Hirtshals you will find the shopping street where Butik Laura is located.
Are you shopping in the city of Hirtshals, you must visit Butik Laura. The center location of the store makes it easy to go from store to store and enjoy the lovely street with a view of the open ocean of the west coast.
In the store you will find clothes, jackets and lovely accessories. In the store you will meet a friendly staff who are ready to help you if needed.
Follow the Facebook page of Butik Laura for great offers and news.