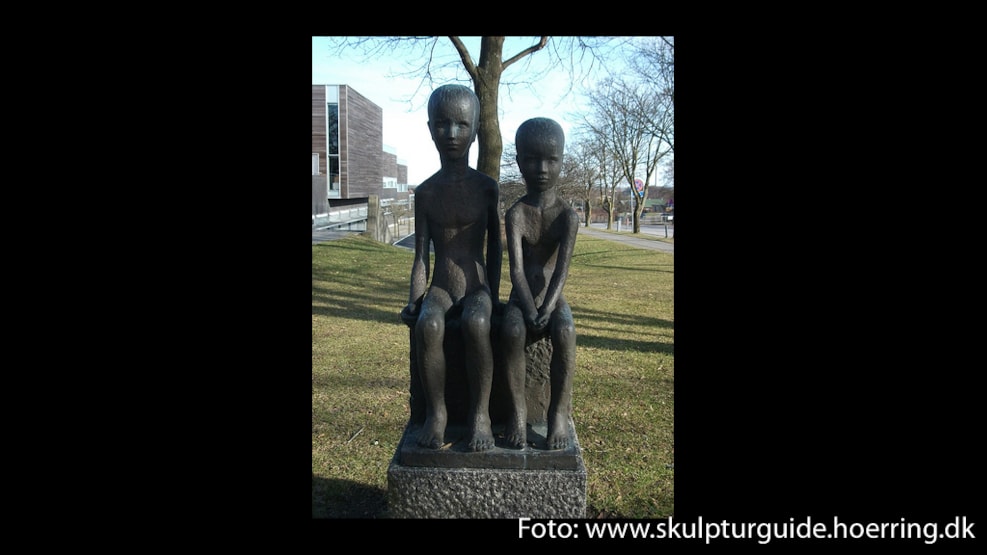 Børn (Children)
Children,(Børn) Poul Hansen,  1978, Hjørring
The two small young children seem delicately vulnerable as they sit outside the Teacher Training College in Hjørring.
In spite of this, there is an artistic power in the simplicity of form in which the artist has portrayed his motif. One expects the children to stand up and run out to play.