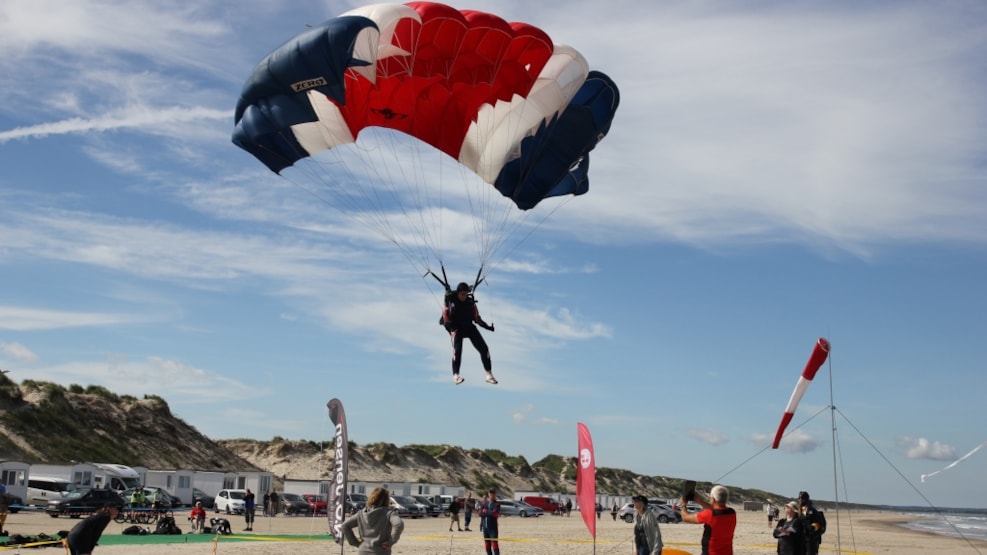 Blokhus Accuracy Parachute Competition
International Parachute Competition on the Beach of Blokhus in June
International Parachute Competition on the Beach of Blokhus
In 2019 there were no less than 20 teams - 100 jumpers - and more than 400 jumps. In 2020 even more jumpers are expected.
Precision competition- international participation - participation by Det Danske Landshold - some of the best jumpers in the world.
You may experience a training day on the beach of Blokhus towards the competition days.