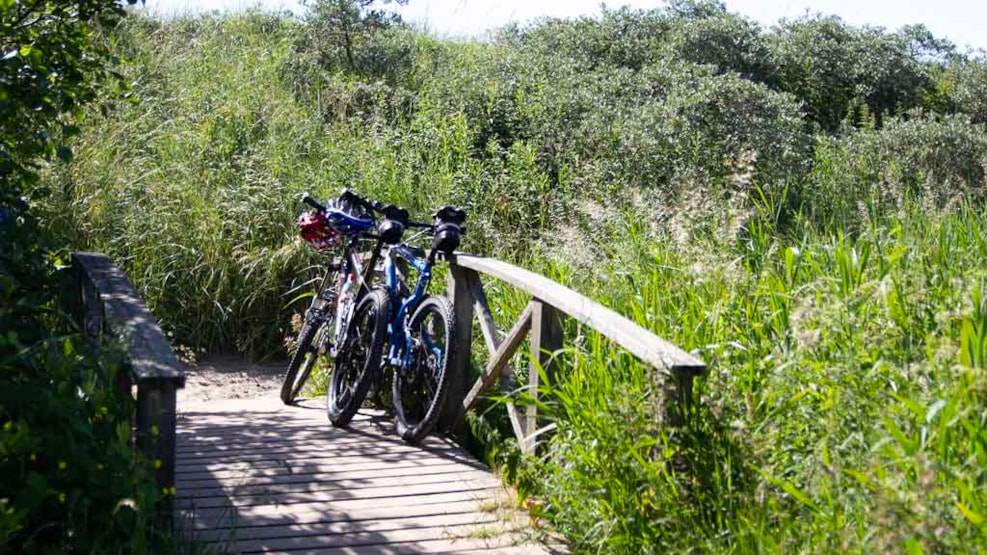 Bicycle routes in Tversted and surroundings
Hirtshals Touristinformation offers brochures on 5 different bike routes throughout the area.
Get the cycling map with 5 cycling routes in Tversted and surrounding areas at Hirtshals Tourist Office. The routes are from 16 km to 31 km. Along the routes you can see various attractions and beautiful scenery.
The orange, purple and yellow route all goes through Tversted Klitplantage (plantation), where it is possible to make a stop to eat your lunch pack – in the open air or in the "lunch-house". During your stay, we recommend you take a stroll by the lakes – Tversted Søerne.
On the blue route, you will pass Bindslev Håndværkermuseum (craft museum). Here you will find an exhibition of small crafts from ancient times.
Along the red route, you can experience Det Gamle Elværk (the old power station) and Fisketrappen (fish passage) by the river Uggerby Å. Here is many opportunities to take a break in the beautiful nature and enjoy the view over the fish passage.
Route 1 – Orange: 31 km
Route 2 – Red: 29 km
Route 3 – Purple: 30 km
Route 4 – Yellow: 23 km
Route 5 – Blue: 16 km