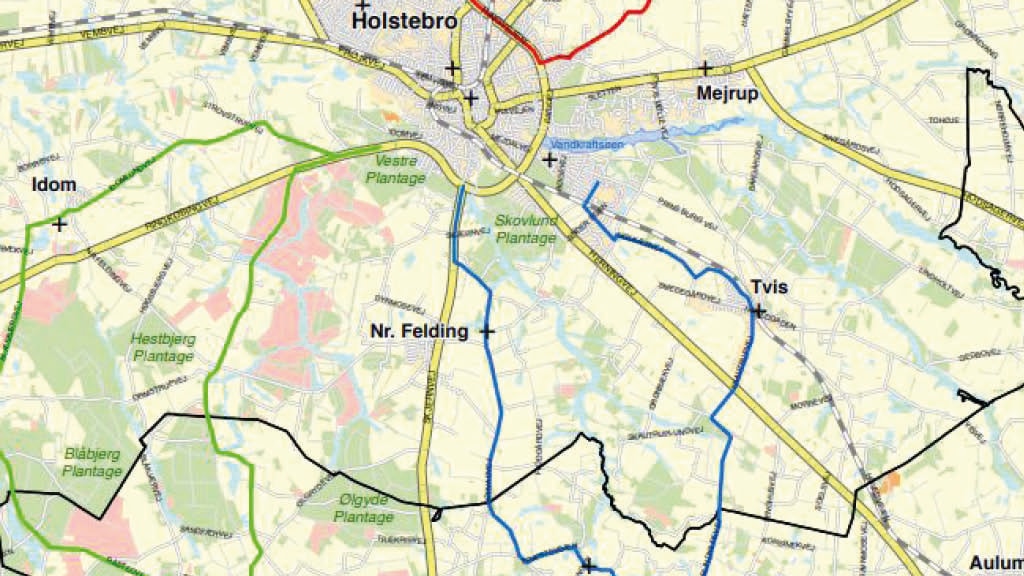 Between Red Deer and Pilots' Graves - bike route
The cycle route begins in the Vestre Plantation at Holstebro. 
The bike route starts in Vestre Plantage (Vestre Plantation) just outside Holstebro.
From Vestre Plantage the route goes through Idom Kirkeby. Idom Church dates from about 1150. Six Canadian pilots and one Northern Irish pilot are buried next to the tower. Their plane crashed locally in 1944 during the Second World War. The cross behind the graves is formed from plane wreckage.
The route continues through Blåbjerg and Stråsø Plantage (Plantations). The area used to be covered by heather and the west coast's migrating sands. Now plantations dominate, and you can meet a number of red deer and other game. Beyond the plantations there are still extensive heathland areas.
The route then passes Vind Kirke (Vind Church) which dates from about 1200. From Vind the route heads back to Vestre Plantage.
Green route on the map. 31 km.