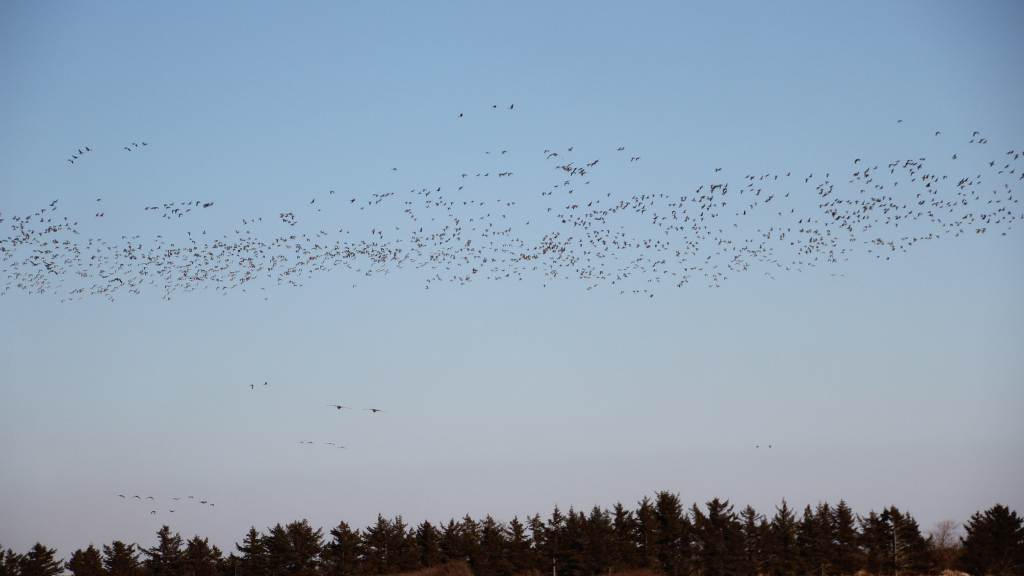 Between Dunes and International Bird Reserves - bike route
Bicycle route in Husby dune plantation on the Vedsterhavet with beach, dunes and dunes. The bike ride via Spidsbjerg Strand in the direction of the cottage area No Fjand, which is high and has the most important bird sanctuaries in West Jutland. From Fjand you have a magnificent view of Nissum Fjord and Fjandø. Continue to Nørhede. From Fjeldsted Odde you can see Fjeldsted Kog, a free fjord area in connection with the Nissum Fjord, until 1870 a dam was erected. The sand island north of Felsted Odde was formed in the 1940s with sailing sand in the forest. Continue cycling through the countryside and the villages and return to Husby Dune Plantation.
The bike route starts from Husby Klitplantage (Husby Dune Plantation) by the North Sea, where you will find beaches, dunes and heathland.
The plantation was planted in 1858 to slow the movement of sand from the dunes. From Husby the route passes the excellent beach at Spidsbjerg Strand before heading out to the area of holiday cottages in Nr. Fjand.
The area is relatively high, and features some of West Jutland's, indeed Europe's, most important bird sites. There are fantastic views across Nissum Fjord and Fjandø from Fjand.
The route then passes through Nørhede to Feldsted Odde where you can see Feldsted Kog, which is the southernmost end of Nissum Fjord. Continue your trip through the countryside and past the small villages and ride back to Husby Klitplantage.
Red route on the map. 26 km.
Inspiration to more cyckling routes in the Holstebro area.