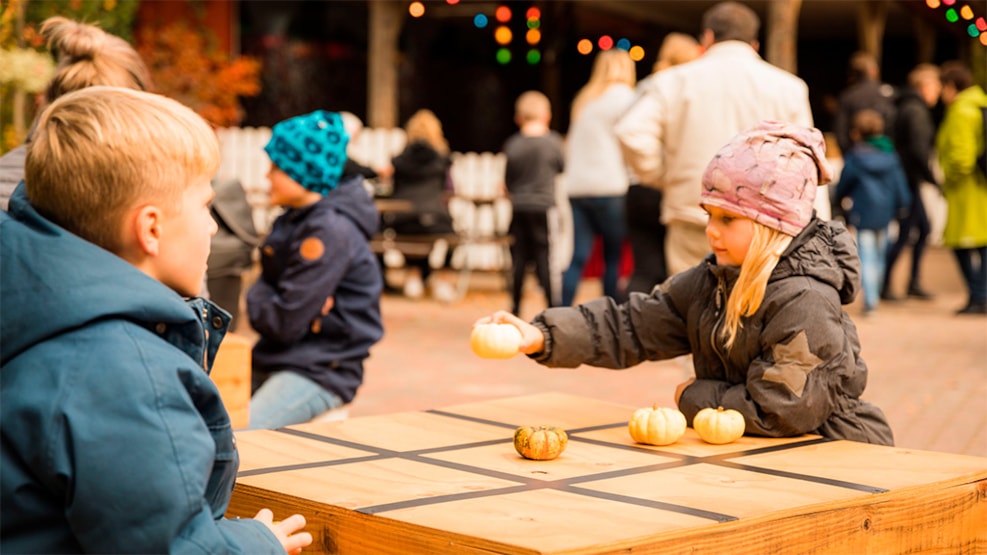 Autumn holiday in Fårup Sommerland
The Harvest Festival in Fårup Sommerland offers a number of fun and pleasant family activities and naturally, every amusement, besides the Aquapark, is open.
Harvest Festival in Fårup Sommerland
Fårup Sommerland is open during the autumn holiday from October 10 to October 18, 2020. Experience the autumn atmosphere when we open the doors to the annual Harvest Festival. The Harvest Festival in Fårup is something quite special. The forest is dressed in warm autumn colours and during each of the nine days, you can experience exciting activities for all ages. The entrance costs only kr. 245.00 and provides free access to all amusements at the park.
Activities for more than one day
You can easily spend more than one day at Fårup Sommerland during the Harvest Festival. If you wish to extend your stay Hotel Fårup is open during the entire Harvest Festival and remember that breakfast and entrance tickets to the park is included in every accommodation.