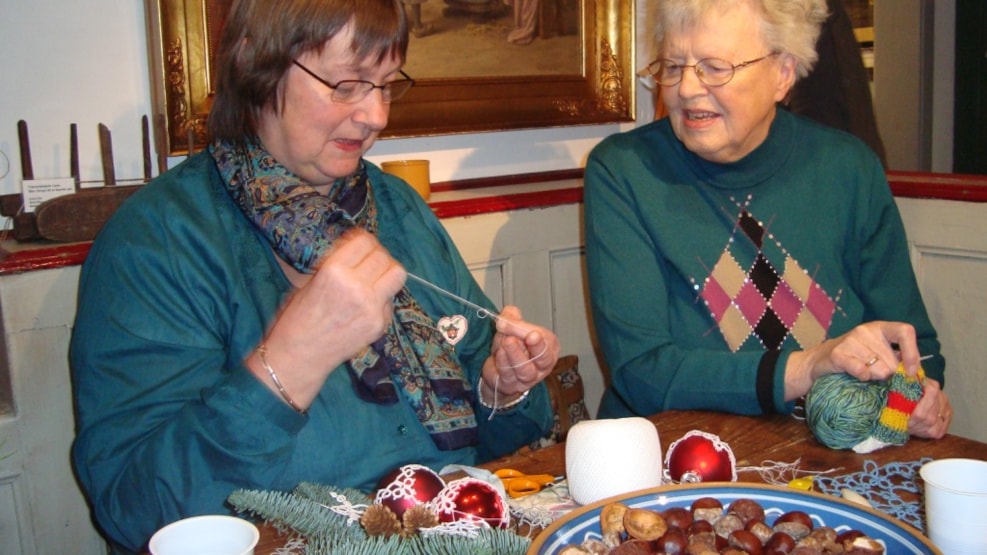 Adventshygge i Egnssamlingen
The "Egnssamlingen" upholds Christmas traditions, so there will be an atmosphere of Christmas and busy workshops.
In the "Multihuset" there will be a fire in the ancient fuel cooking stove, on which pancake puffs are baked the oldfashioned way. They really taste of something, and it is a proper meal. Add to this, you may have a glass of home-made glogg. When eating the pancake puffs you will find yourself in workshops with our volunteers occupied with all sorts of needle craft.
Subsequently, all the needle craft products are sold in the museum shop, which, in honour of the occasion, is filled with all kinds of Christmas things. Here you can really find a Christmas present or may be a small Advent calendar present.
In the forge you will find busy workshops. The blacksmiths make Christmas things out of wrought iron, i.a. large and small Christmas trees. Furthermore, they make all possible models of stands for garden use. Drop in and see the blacksmiths' catalogue with all the wrought iron products they sell.
VisitNordvestkysten © 2023