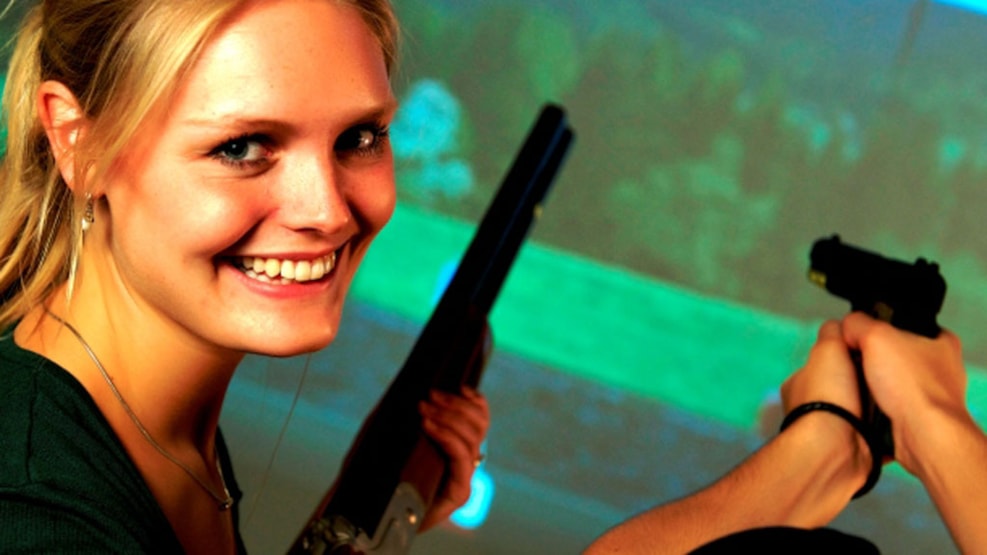 Action House - Laser Hunt
Try shooting stimulator in Action House.
With Action House's shooting stimulator you can test your hunter-skills in a safe and exciting way.
In this shooting stimulator, you use handguns and rifles with a realistic look.
The hunting game has high-quality graphics, making it very realistic searching for your next prey. The program is adjustable for any participant - no matter if you are a beginner or an experienced shooter, the program can be adjusted to your skills. 
Please note: Various opening hours, outside high season until 22:00 - 24:00. Please call for further information.